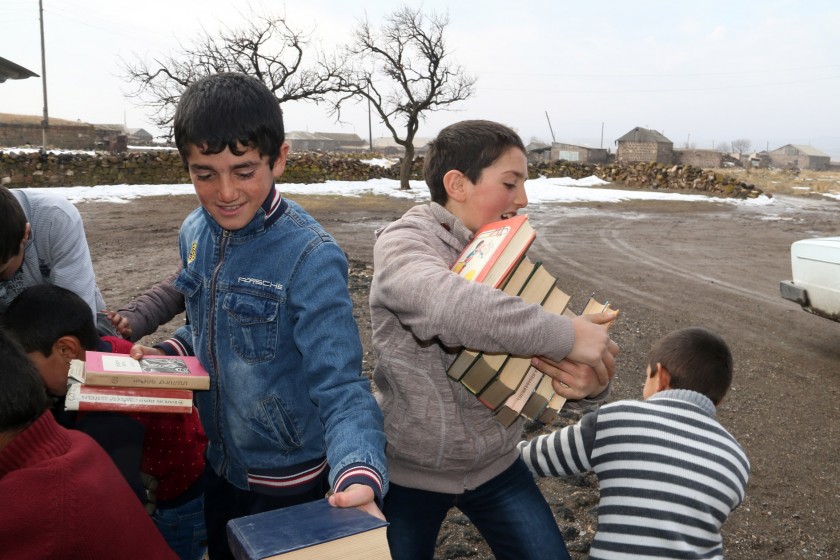 Readers Come to the Rescue: Books and More for Tlik Village School
Hetq is pleased to report that our recent Help Tlik School drive has been a huge success.
We have written about the Yezidi-populated village of Tlik, a stone's throw from Armenia's border with Turkey, on several occasions.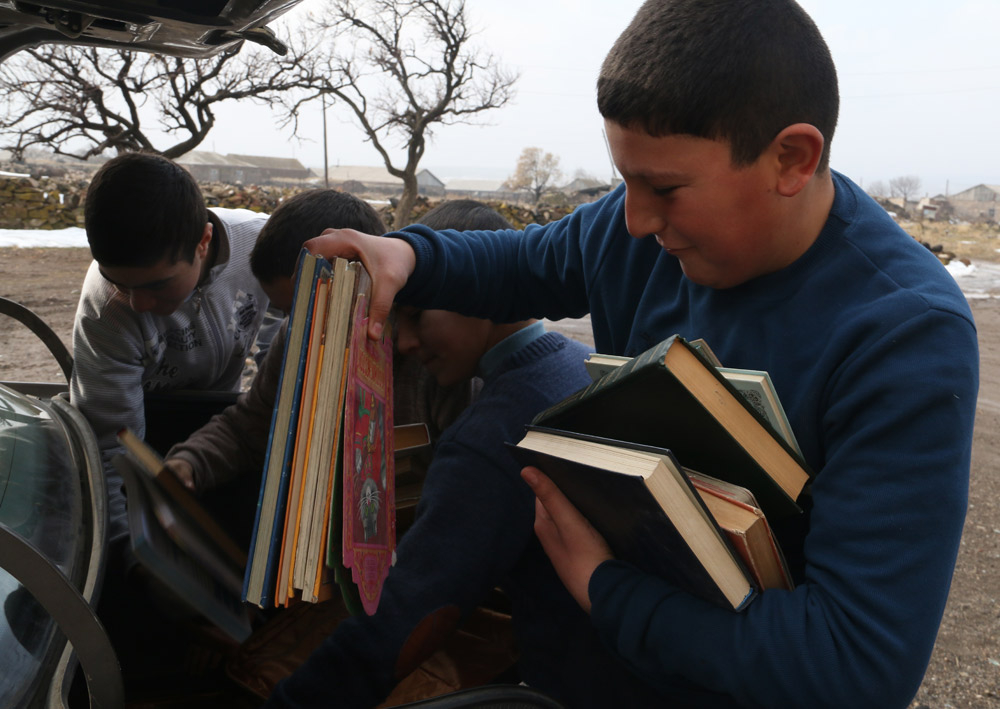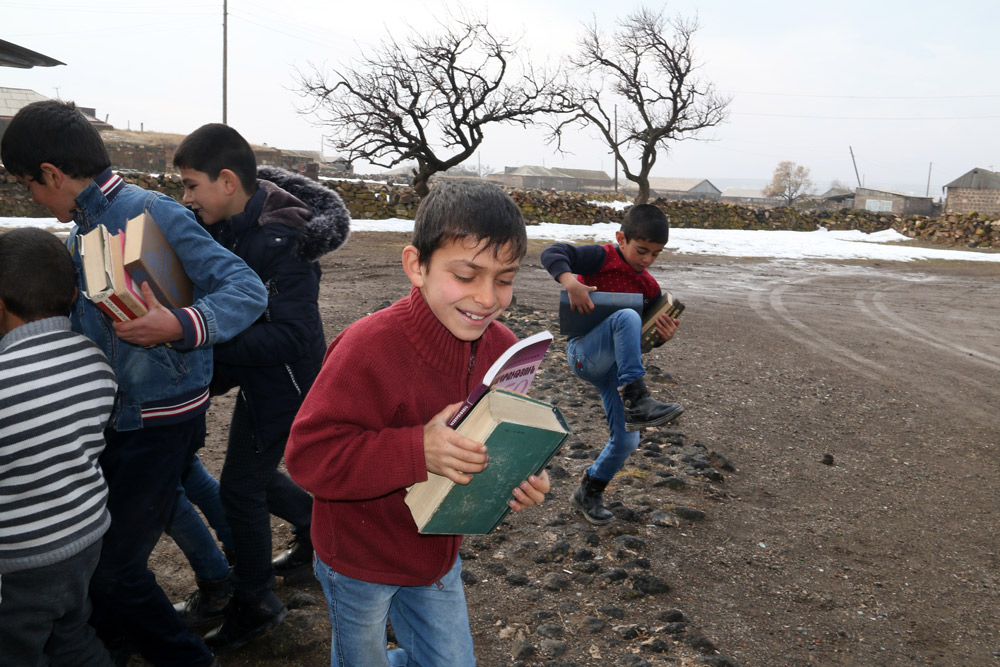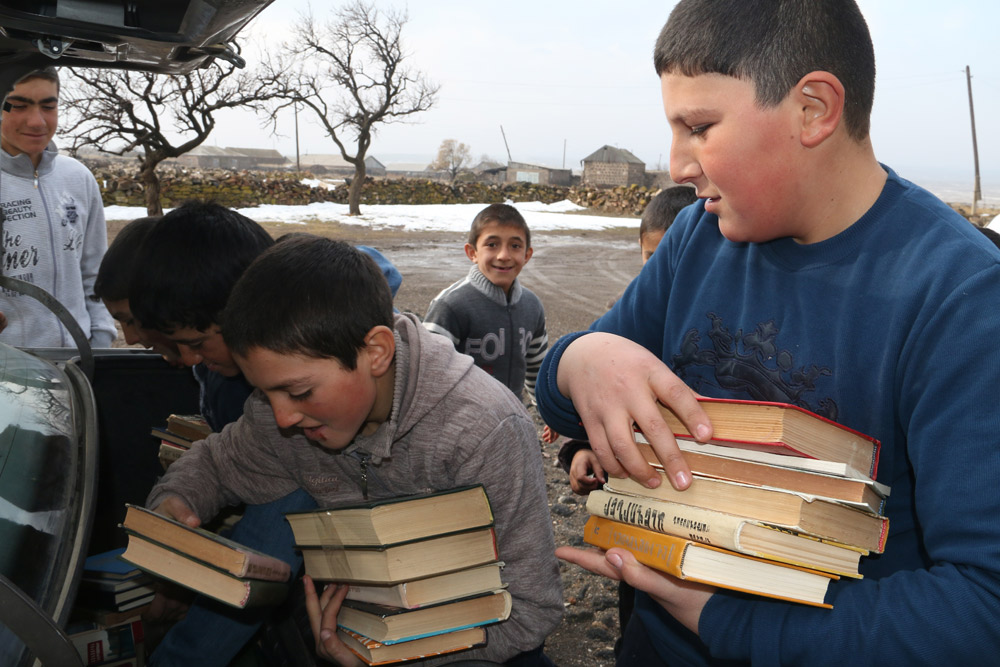 Our December 23, 2016 article entitled Yezidi Village School: Coal Stoves are Relics of a More Prosperous Past, described the horrendous conditions that the school's 23 students and teachers must put up with.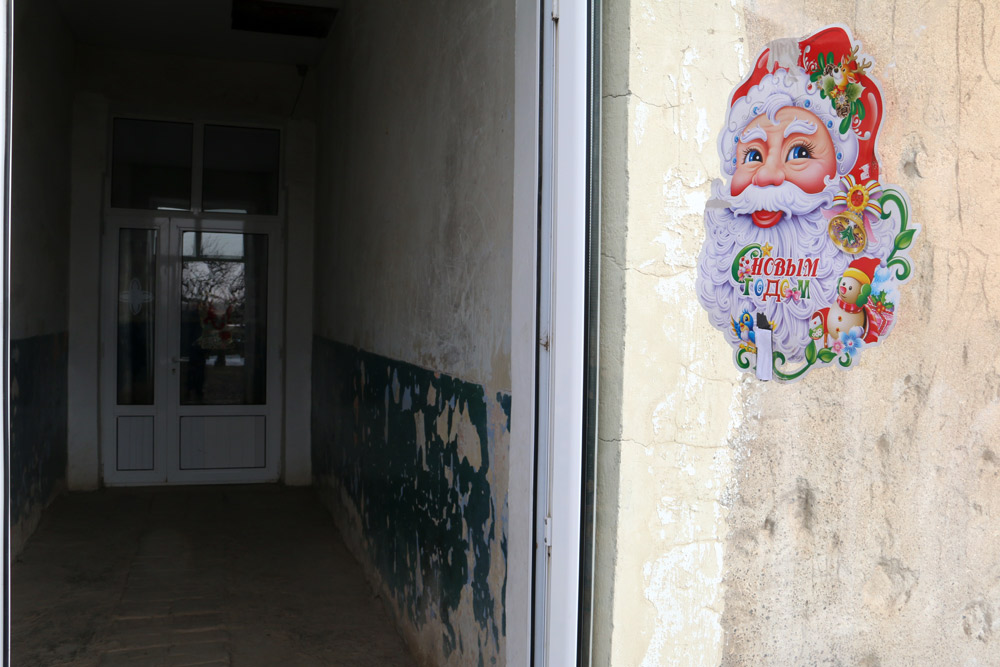 The school lacked new books, maps, and other learning materials.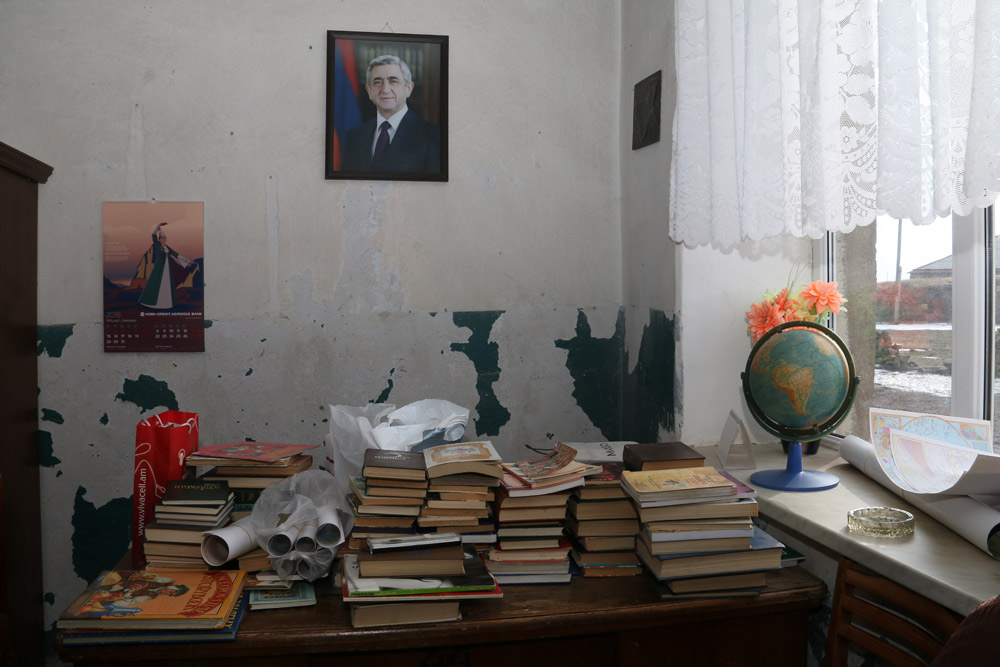 We decided to organize a campaign to help and called on our readers to bring what they could to Hetq's Yerevan office. From November 29 to December 20, people brought in books, maps and a globe. IT specialists donated two computers. (The school only had one old one.) The Yerevan State University's Faculty of Journalism donated atlases.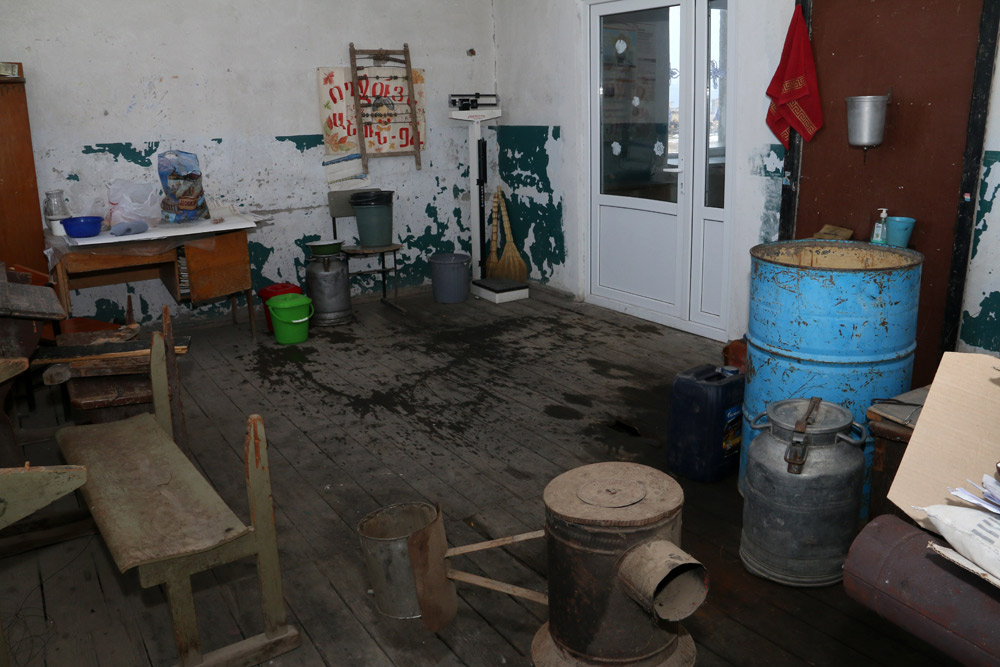 School principal Vahagn Martoyan and Hetq will join forces to transform the supply room into a cozy reading nook.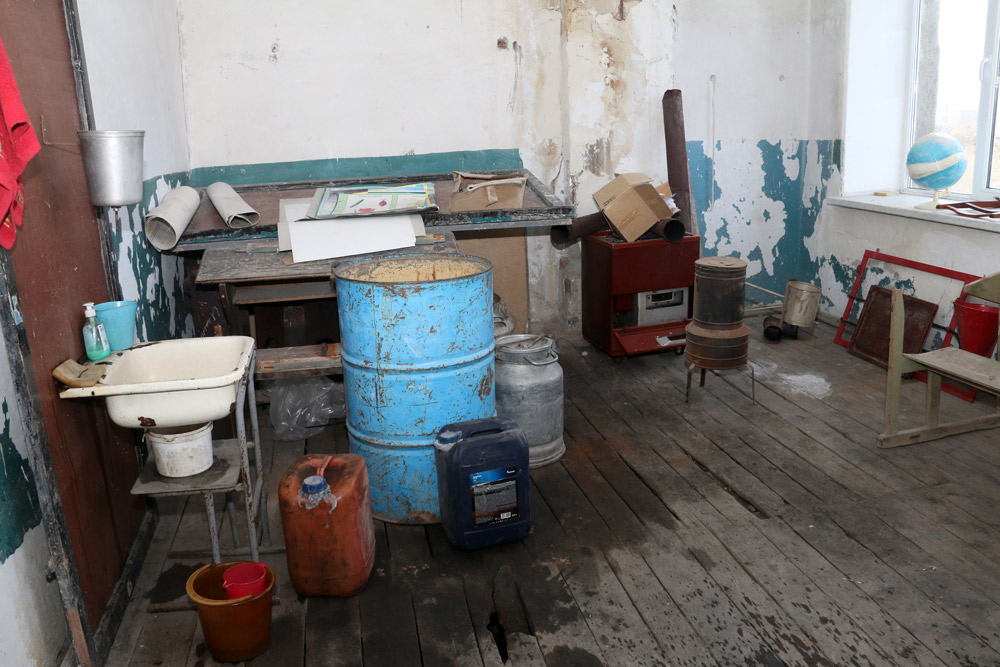 Readers are still contacting us, ready to donate computers and other school supplies to Tlik. We appreciate this much needed support, especially during the holiday season.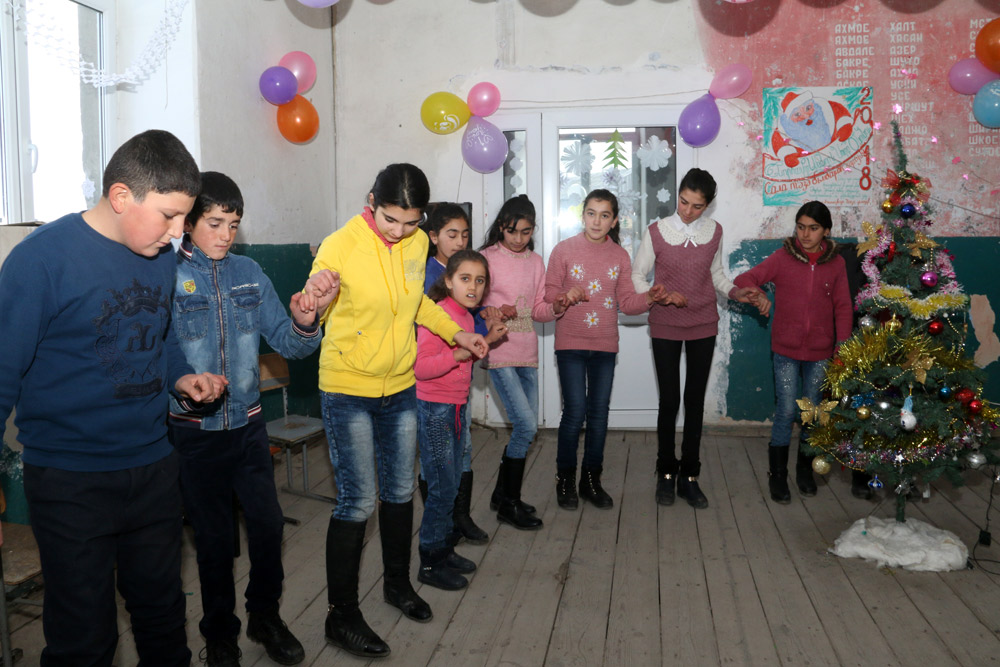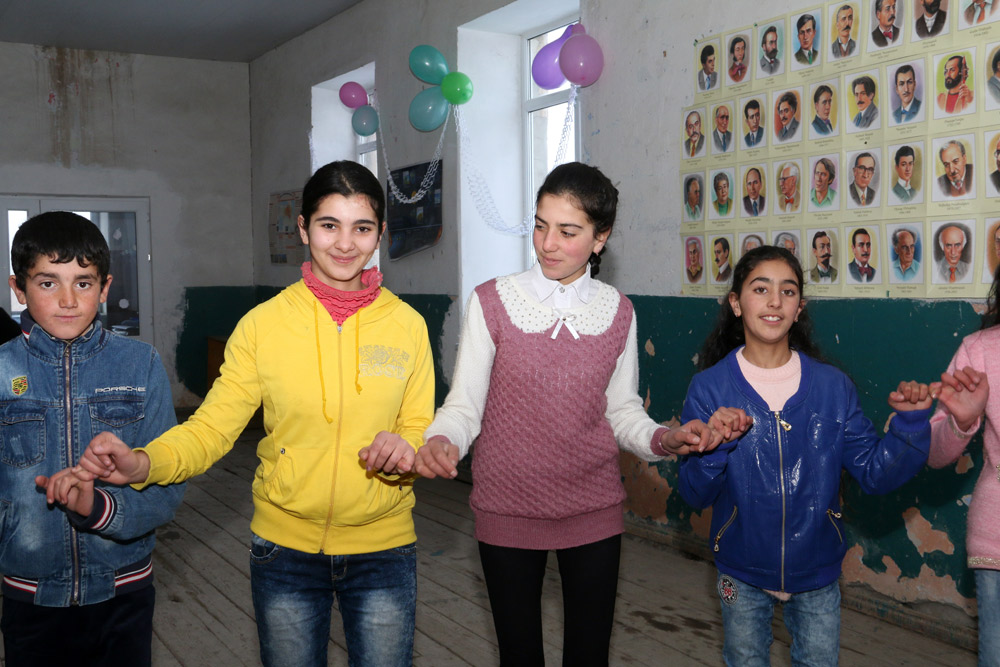 The school principal, teachers and pupils, now preparing for the New Year's play, thank all those who have so generously contributed to the Help Tlik School drive.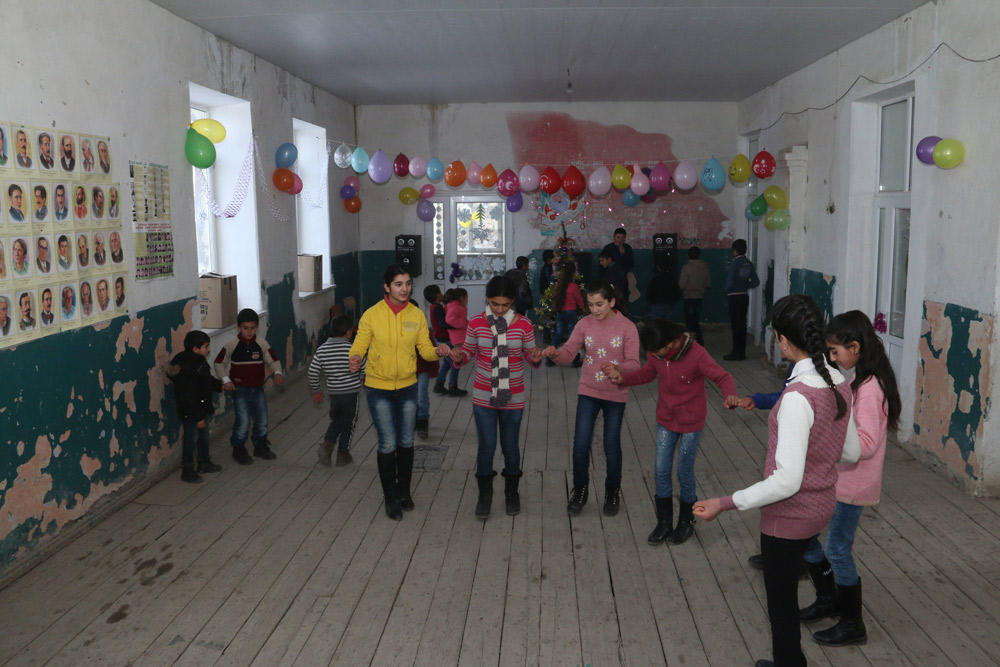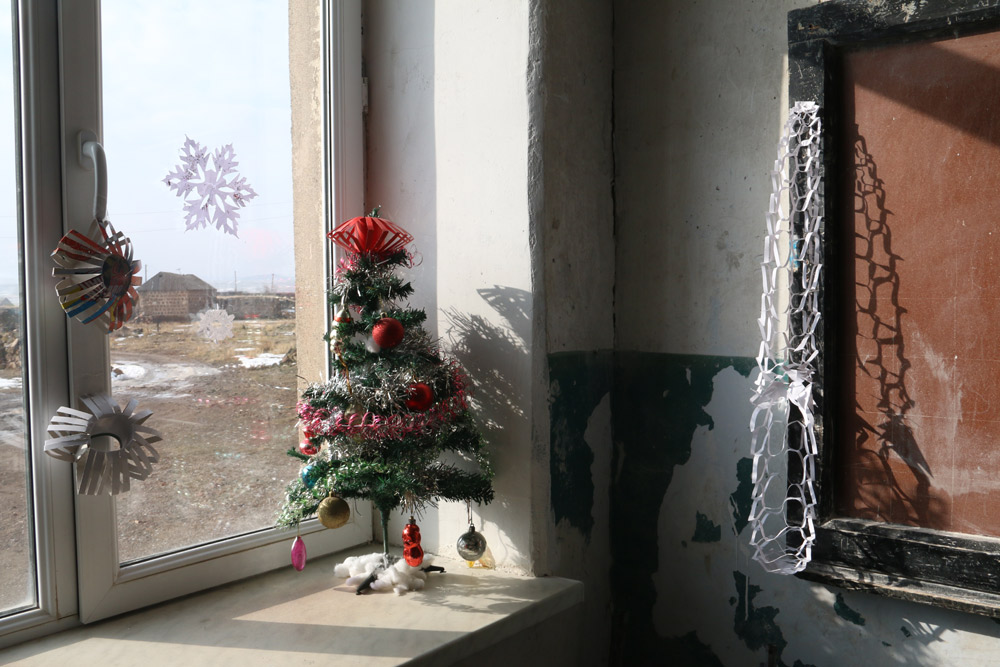 Photos: Hakob Poghosyan
If you found a typo you can notify us by selecting the text area and pressing CTRL+Enter