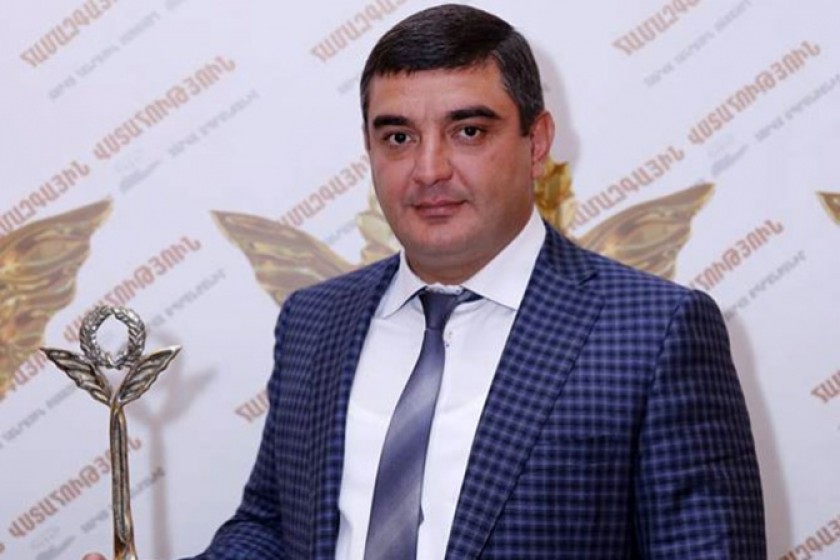 Tashir to Spend $2,000 on Christmas Tree Lights; Municipal Council Member Wins Contract
The municipality of Tashir, a town of some 7,500 in Armenia's northern Lori Province, will be ushering in New Year's in style.
It will spend AMD 945,000 ($1,965) to purchase lights to decorate 334 Christmas trees throughout the town.
That amount, and an additional 700,000 drams, will go to Kerob Tomeryan, a member of the Tashit Municipal Council. Tomeryan also won the contract to supply other fixtures and ietms to the town as well.
In the bidding for the contract, Tomeryan faced competition for only two items. Even then, it's crystal clear that the competition, Vahagn Khachatryan, was more for show than anything else.
The prices the two submitted for the same item were so different that the entire bidding process is called into question. While Tomeryan quoted a price of 56,000 drams for the lighting system for eight trees, Khachatryan quoted a price of 260,000.
Bidding for the contract to supply three flower lights, Tomeryan quoted 6,300 drams, and Khachatryan, 240,000 drams.
Photo: Tashir Mayor Edgar Arshakyan
If you found a typo you can notify us by selecting the text area and pressing CTRL+Enter