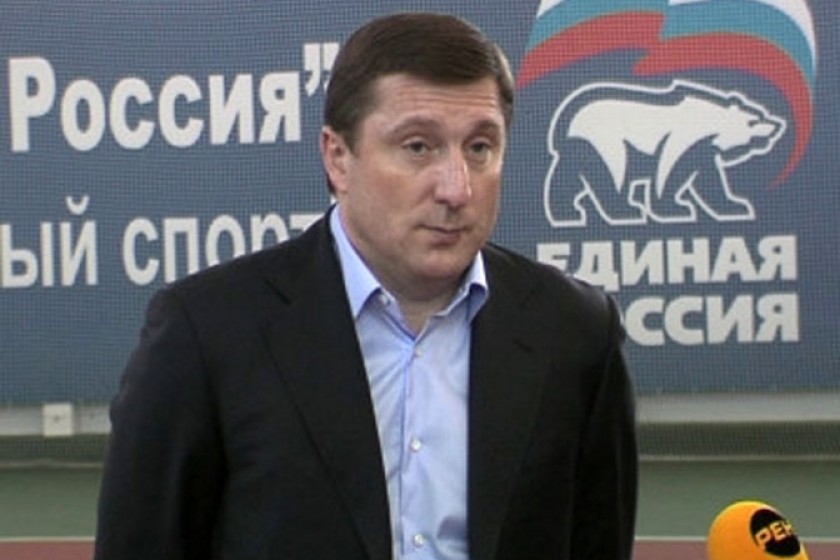 U.S. Blacklists Russian Mobster Ruben Tatulyan and Others Linked to "Thieves-in Law" Crime Syndicate
United States authorities have blacklisted Ruben Tatulyan and other suspected criminal bosses from Russia's oldest and most infamous crime syndicate - the so-called "Vory v Zakone" (Thieves-in-Law).
Tatulyan, aka "Robson", has been called the king of Russia's Black Sea Coast. He was born in Sochi in 1969.
In a December 22 press release, the U.S. Department of the Treasury says its Office of Foreign Assets Control (OFAC) has targeted the Eurasian criminal entity Thieves-in-Law, along with ten other individuals and two entities linked to it for "its involvement in serious transnational criminal activities."
The move generally prohibits U.S. persons from conducting financial or other transactions with these individuals and entities, and freezes any assets they may have under U.S. jurisdiction.
"The Thieves-in-Law is a Eurasian crime syndicate that has been linked to a long list of illicit activity across the globe," said John Smith, director of the Treasury's Office of Foreign Assets control.
The Thieves-in Law originated in Stalinist prison camps and has grown into a vast criminal organization which has spread throughout the former Soviet Union, Europe, and the United States, engaging in a variety of crimes, such as money laundering, extortion, bribery, and robbery.
In May of this year, Hetq wrote about the arrest of Ruben Tatulyan in the Czech Republic, referring to the Russian mass media and videos broadcast there, still available on the Internet. He's a citizen of Russia, but, according to the reports, he had a diplomatic passport of the RA at the moment of the arrest.
In September, Hetq received a letter from the Russian Federal Service for Supervision of Communications, Information Technology and Mass Media (Roskomnadzor), saying that citizen Ruben Tatulyan contacted them to tassist in the removal of his personal information from the Hetq website.
Regarding Tatulyan, the U. S.Treasury press release reads:
Ruben Tatulian is being designated for providing material support to the Thieves-in-Law. In 2010, Tatulian was appointed as the "overseer" of the Sochi, Russia Thieves-in-Law operation run by a senior Thief-in-Law. In 2015, Tatulian was detained as a participant at a meeting of Thieves-in-Law in Sochi along with Zakhary Kalashov; one of at least two instances in which Tatulian was detained at a meeting of Thieves-in-Law. In addition, on more than one occasion, Tatulian has assisted Thieves-in-Law who encountered legal problems.
The Vesna Hotel and Spa is being designated for being owned or controlled by Ruben Tatulian. Tatulian is both a shareholder and the Chairman of the Board of Directors of Vesna Hotel and Spa.
If you found a typo you can notify us by selecting the text area and pressing CTRL+Enter