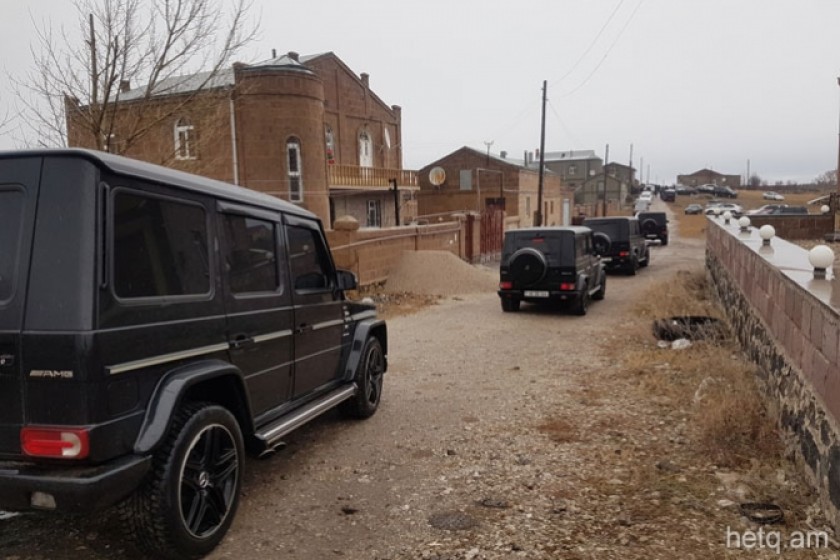 Toasting Putin: Litchk Village Neighborhood Prospers Due to Jobs in Russia
Say the word Putinka (Little Putin) in the Gegarkounik village of Litchk, and residents assume you're no longer referring to the Russian vodka but rather to a new neighborhood in the community of 5,500.
Residents have half-jokingly referred to the neighborhood that way for some time now.
90% of the men aged 18-60 work abroad, mainly in Russia.
"Since most of our people work abroad, in Russia, and use the money to build in the village, the new neighborhood is named after the Russian president," says Litchk Mayor Gnel Grigoryan.
The official name of the neighborhood is Qarkit. Launched ten years ago, the neighborhood has since become one of the more prosperous ones in the village. Here, you'll see two story homes with expensive cars parked outside. The owners rarely drive the cars, since they're usually working in Russia most of the year.
"None of those houses has been built by someone who has only worked in the village. Each was built by someone who has worked in Russia. One hardly gets by when working in the village," says Ms. Anahit, whose two sons live in the Putinka neighborhood.
Every spring, the four Serobyan brothers and their father leave for Russia to work, returning in the late fall. 67-year-old Garnik Serobyan has been working abroad since the age of sixteen.
I respect Putin as a good president. All of Armenia lives due to Russia. Now, it's bad that they want to cut the ties with Russia. We cannot live without Russia," says Mr. Serobyan.
He's not the only one in the village who thinks this. There's a traditional toast in Litchk in honor of the Russian president.
"How can we not toast Putin? Russia's money flows to Armenia. If my son doesn't go to Russia to work, I won't live here," says Rubik Mkrtchyan.
Litchk resident Lyova Aleksanyan says people should also toast the other leaders of Russia.
People in the village will be enjoying the fruits of working in Russia for the next few months, accompanied with toasts for Putin and others.
Come spring, the menfolk will leave again for Russia, leaving the women, children and elderly behind.