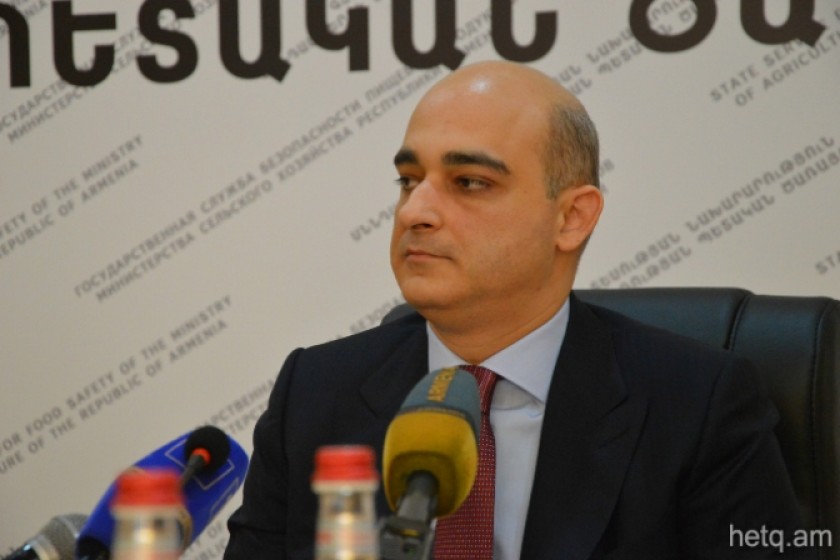 Food Safety Service Head: Ridicules Hetq Lab Testing of Poultry as "Unscientific"
Ishkhan Karapetyan, who heads Armenia's Food Safety Service (FSS), today ridiculed Hetq's testing of imported and domestic poultry as unscientific and potentially risky.
Several of the poultry samples, both imported and domestic, recently purchased by Hetq in Yerevan stores and sent for laboratory testing were found to contain higher than acceptable levels of salmonella and MAFAM (Mesophilic aerobic and facultative anaerobic microorganisms), in addition to antibiotics.
When asked if it was safe for consumers to purchase and eat domestic poultry, Karapetyan responded, "Anything that's sold, with nothing to the contrary having been proven, then ,by extension, it's safe to eat."
Karapetyan said that the SRC was looking into the findings presented by Hetq and would publish its own summary when finalized.
He refuted a reporter's claim that the public had little confidence in the SRC.
"One cannot smear an entire sector based on the appraisal of one or two individuals or a civic group," Karapetyan said.
Concluding, Karapetyan said the SRC was willingly to cooperate with anyone seeking improvement in the food safety sector.