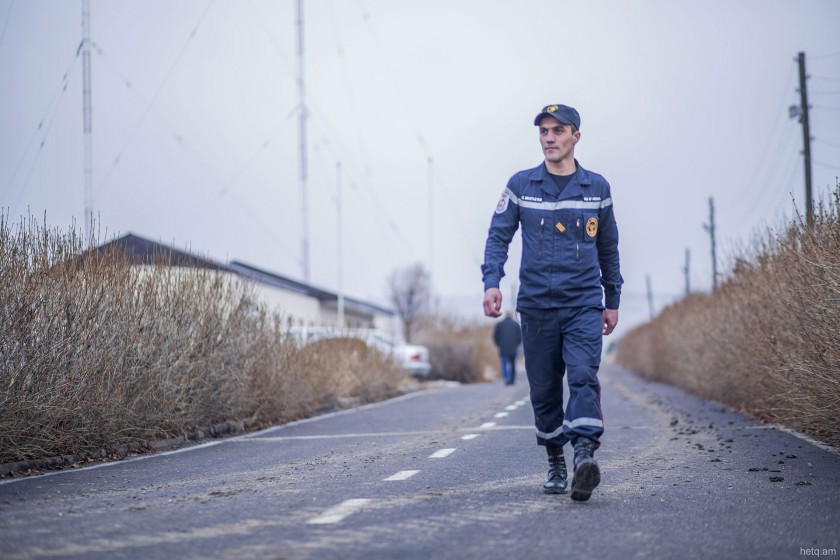 One Day with 911 Rescue Group
Georgi Mkhitaryan, an officer of the rescue service of Armenia's Ministry of Emergency Situations, dreamt of becoming a pilot when he was a child. Georgi believes that the dream has somehow come true, since he's getting ahead at his job.
He doesn't like talking about work at home, and sometimes, his family learns about the work he and his colleagues at the rescue service perform from television reports.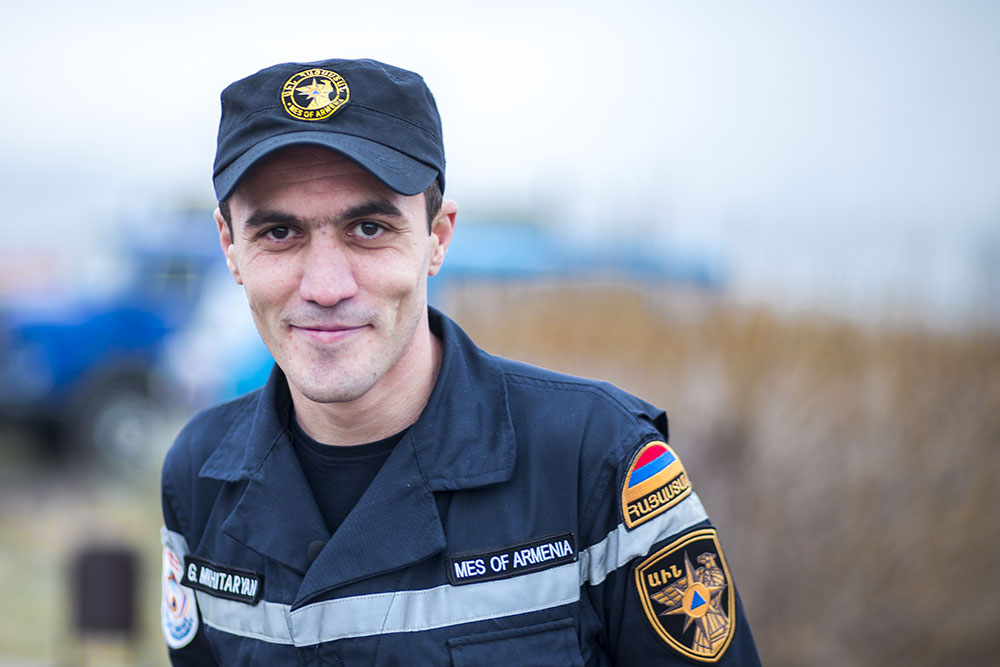 Georgi told Hetq about his group's operations, showed us the barrack room and equipment, telling us about amusing alarms and the success of the rescue group. Georgi has been an emergency service worker for six years. He thinks that celebrating New Year's with his colleagues is more exciting than at home.
"We all bring something from home or prepare a meal here. We prepare a holiday table. But most importantly, we drink no alcohol," says Georgi.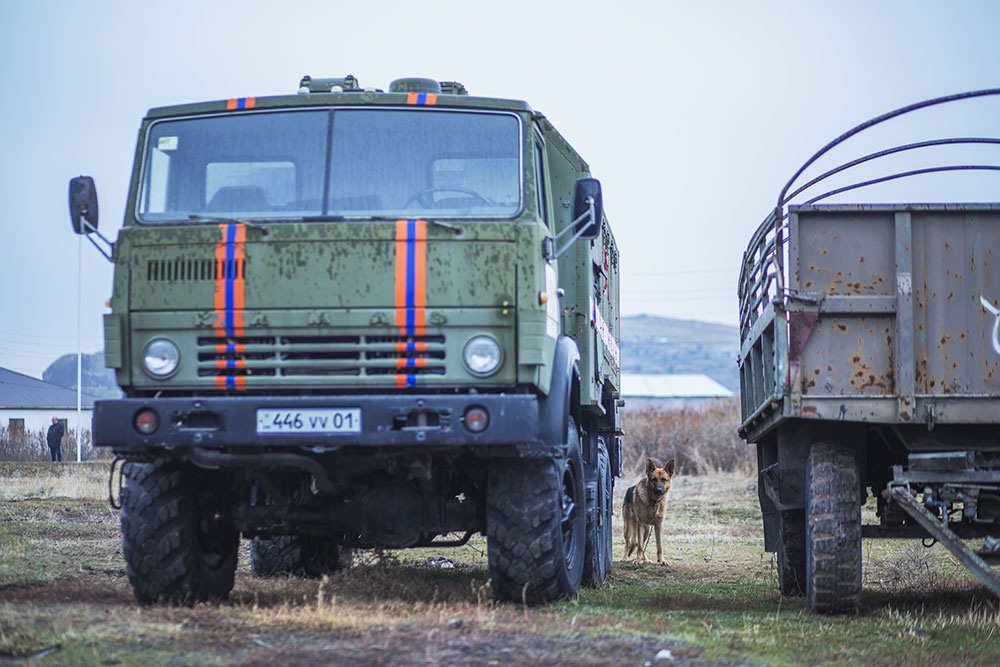 There was a case when his unit received an alarm on New Year's Eve. They extinguished the fire, came back, and continued to celebrate.
He smiles when telling about funny alarm calls to 911 - from finding a rat to problems with sewerage, and attributes it to people's trust to their service.
Georgi believes that the rescue work has helped him to become a good person, since "nobody thanks bad people."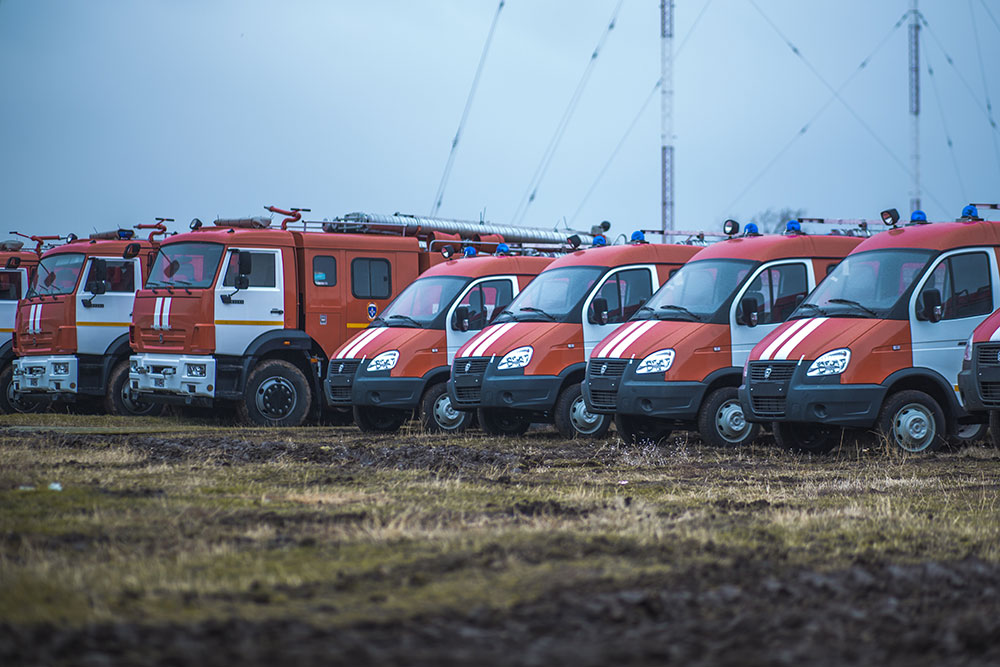 He boasts about the success of the rescue group. They have been members of the INSARAG global network for already two years and have received an international qualification.