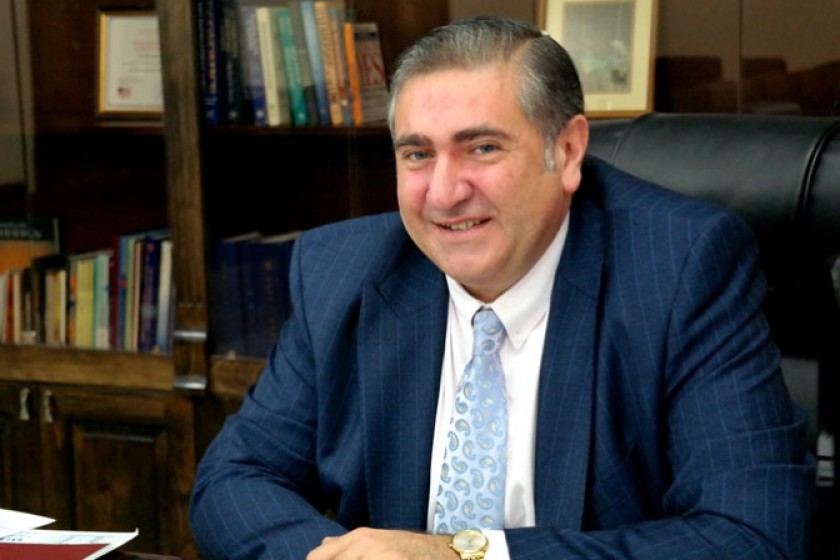 Shirak Governor - People Must Overcome Soviet Mentality of Assistance Recipients
Artur Khachatryan, the governor of Armenia's northern Shirak Province, believes that people need to modify their expectations from the government regarding state handouts and must take a more proactive approach to solving developmental issues.
Khachatryan, who was appointed governor in June of 2017, told Hetq that despite the high levels or poverty and unemployment, Shirak has experienced positive change and that the fruits of such change will surface this year.
The governor said that the 1988 Spitak earthquake not only took thousands of lives but changed the mentality of the population, transforming citizens into mere recipients of state assistance.
Khachatryan believes that progress in Spitak can only be realized if such "Soviet mentality" is changed.
"It's difficult when people continue to live with such Soviet mentality. The earthquake destroyed lives and homes, and manufacturing, due to which Gyumri and the province had been developing. To now expect that all that can be restored, that the state can solve all our problems, while we sit and say give, give, is no longer functional," said Khachatryan.
The governor said it was up to business leaders and local government officials to draft investment projects that will drive the economy forward.
"There was a meeting with business heads two years ago. They asked how they could assist Shirak. For years, Shirak was regarded as a damaged party that needed help. Sadly, the people of Shirak carried that label around with them. Now, business leaders ask what enterprises they can launch in the province," Khachatryan said.
The governor said that his administration is working to forge an equal partnership with private business based on mutual confidence.
In 2017, fifteen investment projects were proposed, and two received state financing. 16 of the 35projects proposed by rural communities were approved by the Territorial Development Fund.
Khachatryan pointed to the benefits resulting from the Kumayri Renaissance project, tasked with restoring the historical district of Gyumri, Armenia's second largest city.
The governor said that an Armenian-Czech company plans to build a sewing factory in Gyumri.
During a recent trip to Shirak, EU Ambassador to Armenia Piotr Świtalski, noted that that bulk of €176 million that the EU will allocate to Armenia for 2017-2020, will go to rural communities in Shirak and to Gyumri.
A 2018 EU grant of €1million will go to developing sheep breeding in the enlarged community of Amasia.