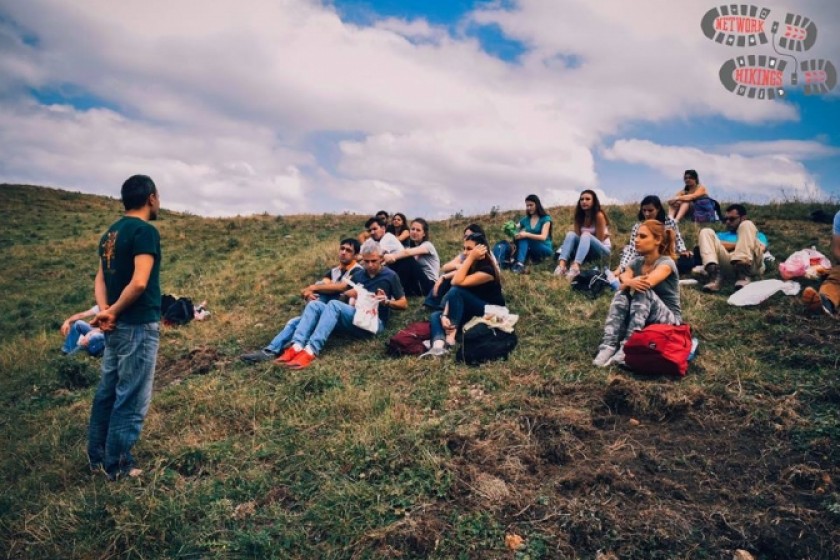 Hiking as a Way to Network: Group in Armenia Wants to Bring People Together
The love of hiking spurred the creation of a group called Network Hikings in Armenia.
IT employer Masis Margaryan came up with the idea two years ago while still going on hikes with other expedition groups.
Network Hikings began as a business initiative and then turned into a social project. The group's first hike was in October 2016, to Kechout and Gndevank. Months later, we decided to donate all the profits derived from the hikes to the Support Injured Soldiers' Initiative.
By business-network, Masis has in mind an informal platform aimed at bringing together innovation professionals and business people that are young at heart and who are interested in pursuing an active lifestyle.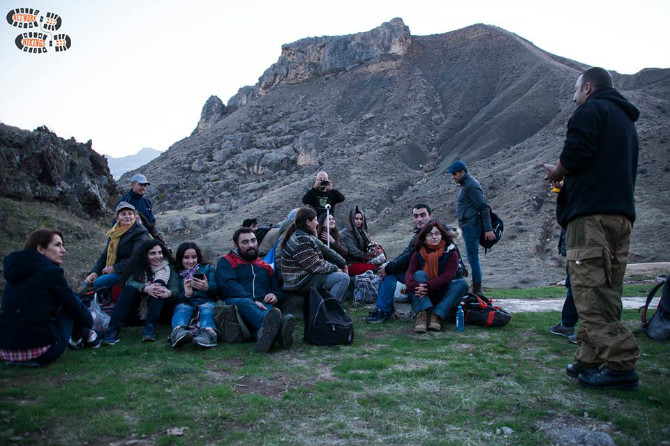 "The artificial barriers between people are broken down while walking along the trail. An immediate link is created. For this very reason we're thinking about using the slogan 'connecting trails' for what we do," says Masis.
The group wants to reveal all the hidden places in Armenia that have potential for tourism and other uses. They also want to focus greater attention on the countryside and villages, attracting investment in these areas, and getting to know the people who live there.
Rural tourism is high on the group's list. Masis says it's a win-win situation for all – villagers, tour operators, etc.
The group tries to find places off the beaten track to reconnoiter. "If we go to Tavoush, we try to visit the Berd area. I we go to Sevan, we travel further than Shorzha. For spent New Years in the Kapan-Meghri-Shvanidzor area, the southern most part of Armenian," Masis told Hetq.
The hikers also stay at the homes of village residents. The group wants to meet the homeowners and see if the place is suitable as a guest house for future use.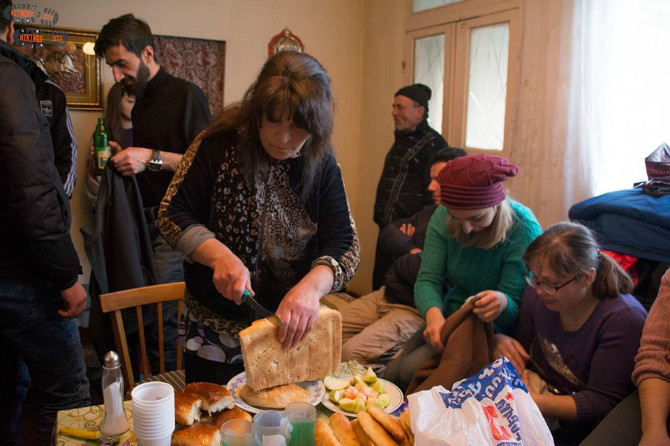 12 hikers spent the night in the homes of villagers in the Meghri and Kapan area.
"People get acquainted more quickly, interact more openly, in an informal environment, sharing the challenges of the road together," says Masis.
Those participating in the group's expeditions are a varied lot.
"Our aim is to form a strong business community comprised of people with an active lifestyle. Its potential will be used within the community and without, for public benefit.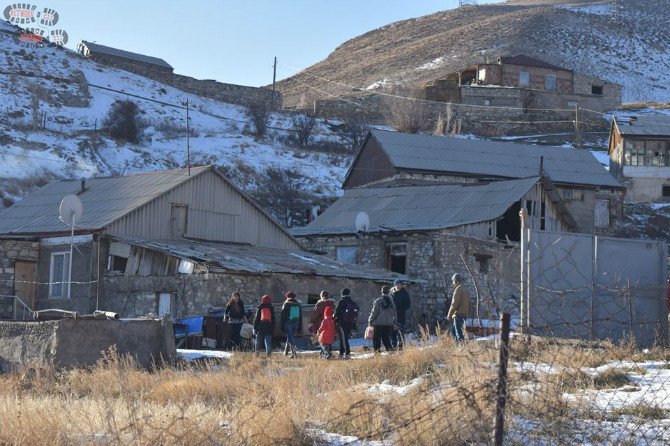 Staying true to the concept of networking, those participating in one of the group's hikes use the same bus to get to where they're going. The hikers are announced in advance, by name and profession, so that all following participants get a chance to know one another.
"Networking is our biggest motivator," says Masis.
Photos: Courtesy of Network Hikings