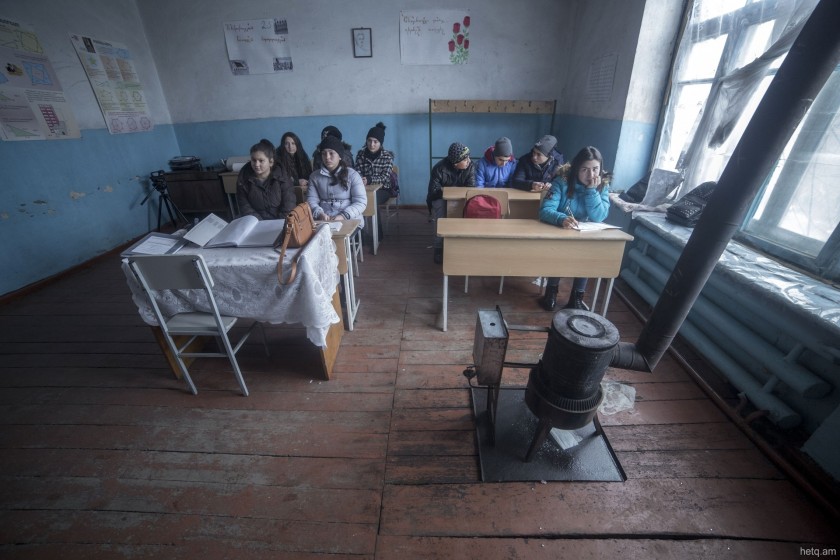 40% of Armenia's Provincial Schools Lack Central Gas Heating
Almost half of Armenia's schools are in need of major renovation, this despite the fact that the government has sunk some AMD 42.450 billion (US$87.871million) in school construction/renovation projects in the past several years.
Hetq has studied the plight of schools in ten of Armenia's provinces, and the findings are troublesome, to say the least.
According to Ministry of Education and Science data, there are 1,176 provincial schools in Armenia.
The largest chunk, AMD 7.97 billion, went to Armavir Province, with its 123 schools. The smallest amount, AMD 1.350 billion went to Lori Province, where 167 schools are now operating.
The schools in Shirak Province are in the worst shape. 95 of the provinces 169 schools need immediate renovation.
Some of the schools that have been renovated still lack central heating. In most of the schools not yet renovated, classrooms are heated with wood and gas stoves, electric heaters, and with liquid fuel. There are 481 schools in the country's ten provinces that fall in the latter category – 41% of the country's provincial schools.
Heating classrooms with gas poses health and other safety risks.
Almost all the schools in Lori Province are heated in such fashion.
Some 50,000 children are enrolled in the 481 schools mentioned above.
When contacted, the various provincial authorities could only cite reasons for why 63% of these schools lacked central heating.
At the top of the list, at 68%, was the fact that many communities in which the schools are located lacked natural gas.
The next most cited explanation was the lack of resources, followed by a lack of boilers or a central heating system.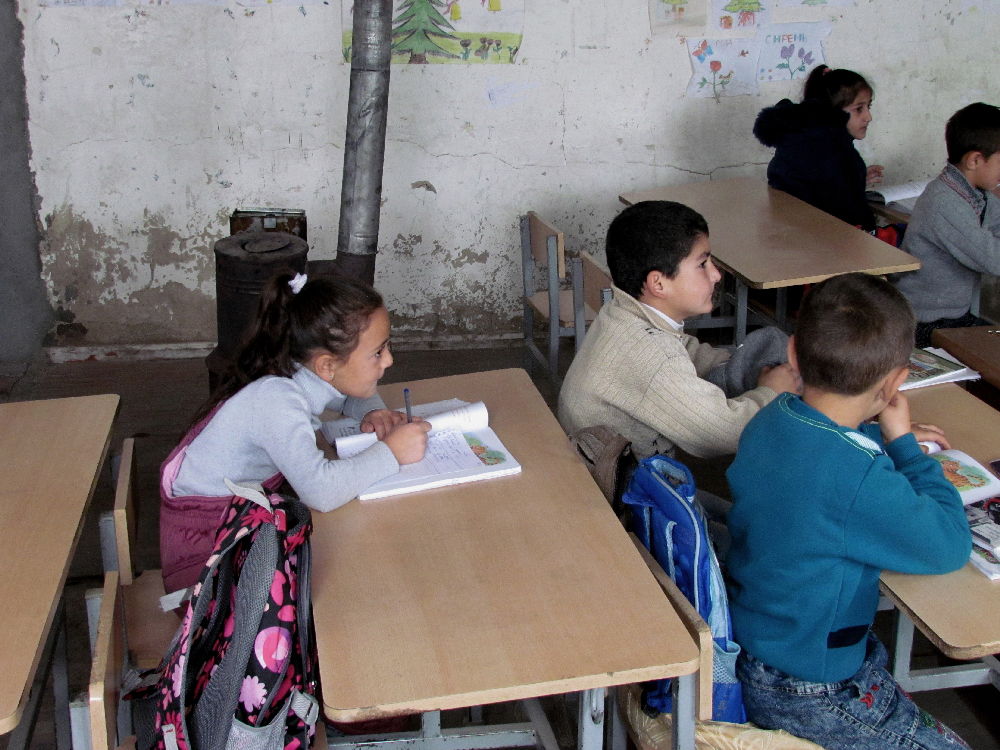 The use of wood burning stoves to heat classrooms is greatest in the provinces of Syunik and Tavoush – 71% and 80% respectively.
The use of liquid fuel in schools that do not use gas is most prevalent in Armavir Province (73%), Aragatzotn (57%) and Gegharkunik (55%)
Almost all schools in Vayots Dzor are heated by electrical devices. This is the case in 57% of schools in Kotayk Province.
If you found a typo you can notify us by selecting the text area and pressing CTRL+Enter