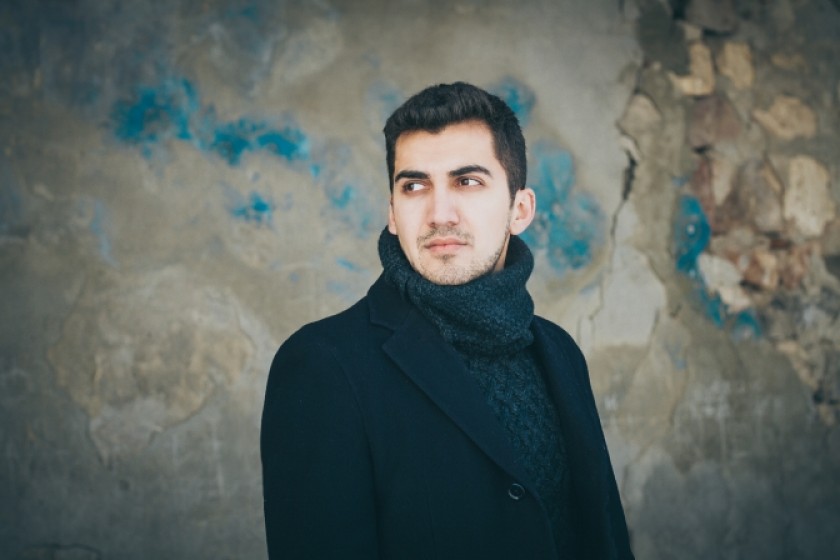 Singer, Musician and Instrumentalist Vigen Hovsepyan: "Reworking Armenian folk music shouldn't be taboo"
Gulo, a song by singer, musician and instrumentalist Vigen Hovsepyan, has been selected by New York Music Daily as one of the 100 best songs of 2017.
This is Vigen's first single, released in 2016, and included in his first album Echoes, released in 2017.
Vigen is a self-taught musician who sings and plays various musical instruments such as guitar, duduk, goblet drum, bendir, and cajón. He says he tries to learn everything, especially when he feels that the sound of a particular musical instrument is necessary for his performance. Today, he performs as a member of Barcelona Ethnic Band and HAV Folk Trio.
Vigen's family moved to Barcelona from Armenia when he was 14. He fell in love with Spanish music.
Learning to play guitar was his first step towards his music career, and his path hasn't been a simple one, leading him to discovering and re-evaluating his essence through music.
Now he plays Spanish and Armenian music, trying to make Armenian music more popular abroad.
"The Barcelona Ethnic Band plays folk music of different nations. When I was accepted into the band, I was asked to propose Armenian songs or music to play. I got a little bit confused, since I didn't know our folk songs well then and knew only some ashough songs that I didn't like. I asked for more time, and came back with several proposals. That's when I started to discover and admire Armenian songs. We played a series of Aparan songs and then some works by Komitas. My foreign colleagues are quite impressed with Armenian music. When we perform something new, they get excited just like me," Vigen says.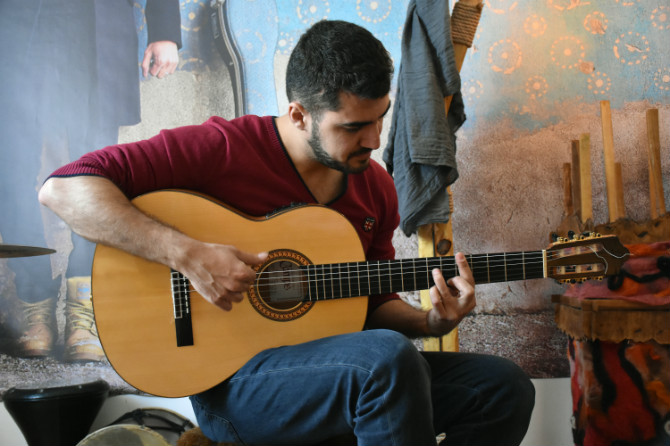 When Vigen was given the chance to record his debut album, he chose Armenian songs without hesitation. He says that learning different musical instruments has allowed him to play these songs in a new and interesting way, with a new sound, so that they become interesting not only for Armenians, but also for people of any nation.
Vigen has incorporated traditional and modern musical instruments, such as tambourine, duduk, guitar, cello, flute, and oud.
He says that although Armenian folk music is inexhaustible, entering this sphere is still a big issue, mainly because of academic stereotypes.
Vigen says some conservatives put a taboo on using the work of Komitas and his pupils, who collected and passed down folk music to the present, since they believe their work will be lost if they are reworked.
He believes that it's the reason why these beautiful songs and music are found today either in semi-Turkish songs, or, at best, in jazz. He's against this taboo, arguing that these songs belong to the Armenian people, who should surround themselves with these songs, adding a present-day flavor.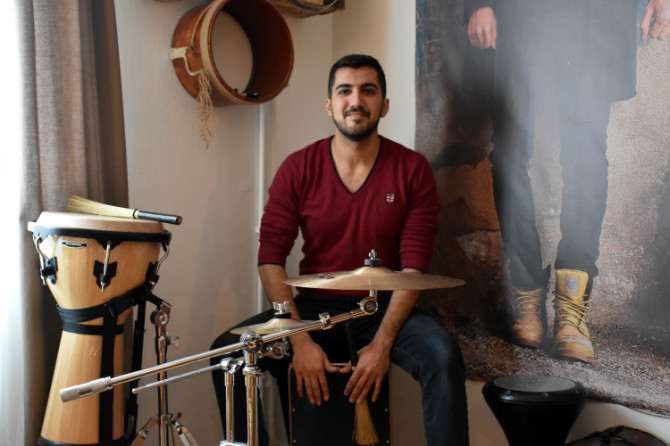 Vigen says any traditional song can sound beautiful and unusual with new instruments, but it doesn't mean that all changes are allowed. There is a border not to cross.
"The root of the song, its foundation and spirit must remain strong. For this, one should study a song in detail," says Vigen, adding that it's a great responsibility for him. Apart from listening to these songs, he studies Armenian history, events, culture, people, and the everyday life of the song's period.
Vigen Hovsepyan's album Echoes includes a variety of Armenian folk songs from different regions, such as Drdo, Sareri Hovin Mernem, Msho Gorani, Tal-Tala, and Gulo.
A group of Armenian and foreign musicians participated in the album's recordings – Ara Dinkjian (oud), Howard Enstad (cello, piano), Estela Braton (flute), Mikayel Voskanyan, Garegin Arakelyan, Harutyun Chkolyan, Arsen Petrosyan, and others.
"We named the album Echoes, since there are many beautiful Armenian traditional songs included, that, for me, are voices-echoes from the past," Vigen says.
"In October, we performed in Barcelona, ​​London, Paris. My ultimate goal is to make our music audible to foreign audiences. When we become famous outside, people will start listening to us inside Armenia," says Vigen, half-jokingly.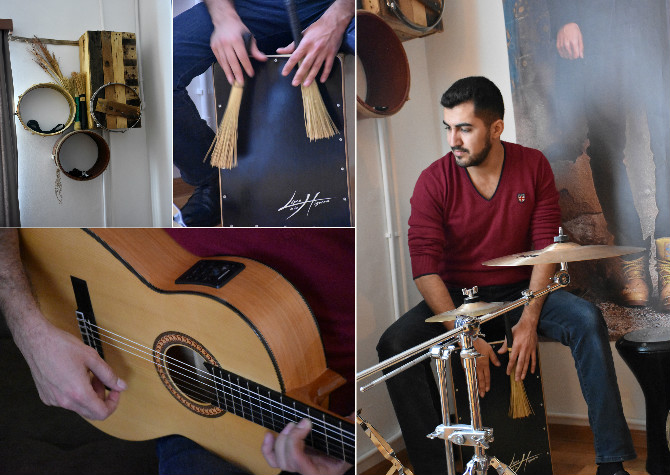 "Our music has a magical effect, which we often ignore. During a friendly gathering in Spain, I was asked to perform a song. I sang Sari Aghjik with guitar accompaniment. One person started crying. When I asked why, since she couldn't understand the words, she said: "I don't know, but there is something very impressive in your music." I want foreigners to be able to distinguish Armenian music from others while listening to music," he adds.
"People prefer easy options. Most studios don't know the simplest way to work with live music or musical instruments; everything is done by computers. The whole magic of music, however, is encompassed in live contact," Vigen notes.
Vigen believes that a world that's seen all kinds of musical jugglery, needs folk voices today. He tries to convey Armenian songs with a new approach, without distracting from their spirit and essence.
He has many projects - new collaborations, concerts, recordings and video clips - for 2018, following the main principle of finding and disseminating new musical treasures from the forgotten treasury of Armenian music.