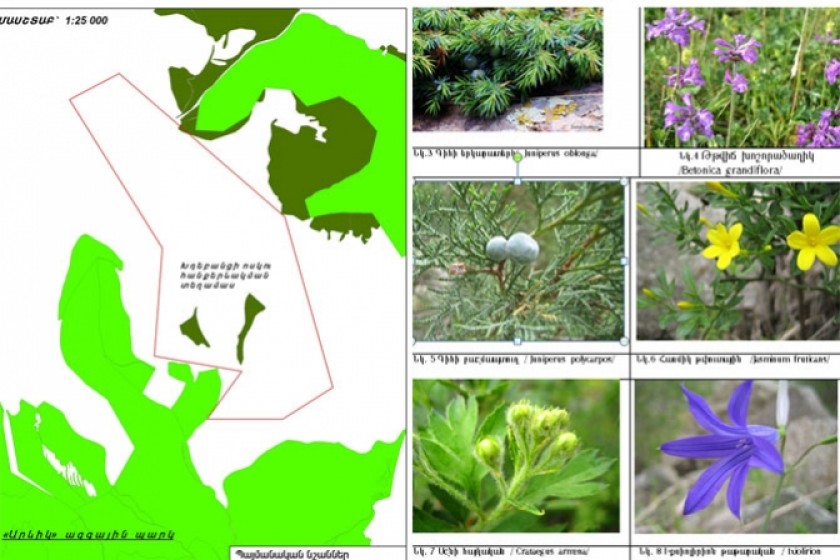 Exploratory Gold Mining Slated for Area Adjacent to Arevik National Park
Exploratory goldmining is slated near Armenia's Arevik National Park, one of the four protected national parks in the country, in the southern Syunik Province.
Nig Mining Ltd. has presented a plan to the Ministry of Nature Protection to ascertain gold reserves in the 5.3 square kilometer site Khdebantsi site, located seven kilometers north from the village of Shvanidzor and twenty kilometers east of the village of Litchk.
The company claims that the exploratory work, to be carried out in 2018-2020, will not negatively impact the flora and fauna of the park.
Among over 150 species of butterflies registered in the national park, there are several species included in Red Book of the Republic of Armenia. Among over 180 species of birds recorded in the national park, there are number of species included in Armenia's Red Book of Endangered Species, including the griffon vulture, Egyptian vulture, golden eagle, peregrine falcon, Levant sparrow hawk, and woodchat shrike.
Of the 1,680 plant species in the area, 112 are included in the Red Book.
The mountainous site ranges in elevation between 1,600 and 2,500 feet above sea level.
Nig Mining, founded in July 2017, is owned by Vardges Aslanyan, a 24-year-old registered as residing in the Armavir village of Voskehat.
On the same day, another company, Viva Mining Ltd., was also registered, showing a Yerevan address – 27 Khorentsi Street, Apt. 64.
Viva Mining is owned by Anoush Hovhannisyan, who is registered as residing at the same address.
If you found a typo you can notify us by selecting the text area and pressing CTRL+Enter