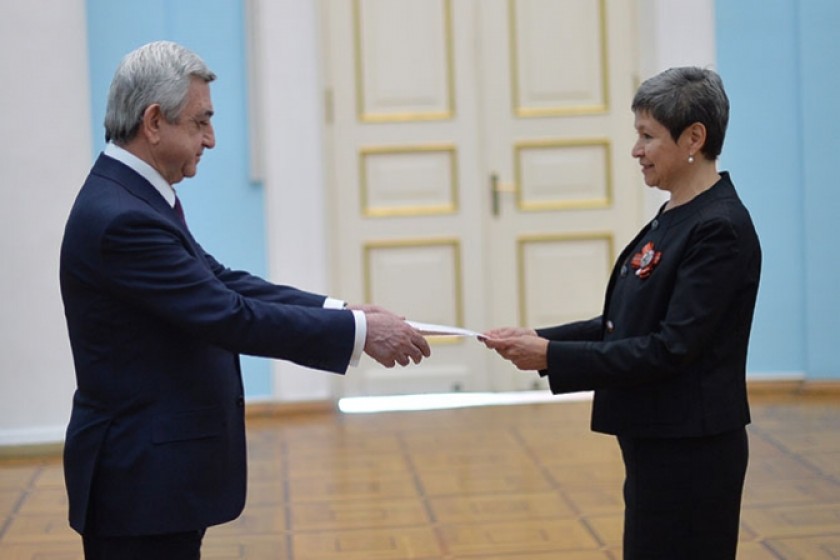 New Mexican Ambassador Presents Credentials to Armenian President
Norma Pensado, Mexico's newly appointed ambassador to Armenia, today handed her diplomatic credentials to Armenian President Serzh Sargsyan.
Sargsyan congratulated Pensado on her new posting and expressed the hope that she would facilitate the strengthening of cooperation between Armenia and Mexico.
The Armenian president noted that despite the distance that separates the two nations, Armenia is greatly interested in forging greater friendly links with Mexico and expanding cooperation in a number of sectors.
President Sargsyan and Ambassador Pensado cited the important role played by the Armenian community in Mexico in facilitating mutual relations between the two nations.
Pensado is also Mexico's ambassador to Russia, and will reside in Moscow.