Community Enlargement Disadvantages: Small but Successful Armenian Village Loses its Visionary Mayor
Hamlet Petrosyan, the former mayor of Basen, a village in Armenia's Shirak Province, gained the sympathy of journalists by introducing innovative technologies in Basen - solar power, biogas, pellets - for his simplicity and directness, and, most importantly, the ability to transform the population's way of thinking.
His innovations led to Basen being nicknamed a "Green Village".
Talking about his main achievement, he said, "In the past, people did not know anything about Basen, that had a population of 1,658, or just remembered it in a negative sense, while now it's only spoken about with praise".
In 2014, Armenia's Minister of Agriculture awarded Hamlet Petrosyan a gold medal for agricultural achievements. In 2015, he was the winner of the Best Practice Contest within Communities, organized by the Council of Europe. In 2016, he won 1st prize in the Homo Agendi category of the 2016 Tvapatum ("DigiStory") Awards.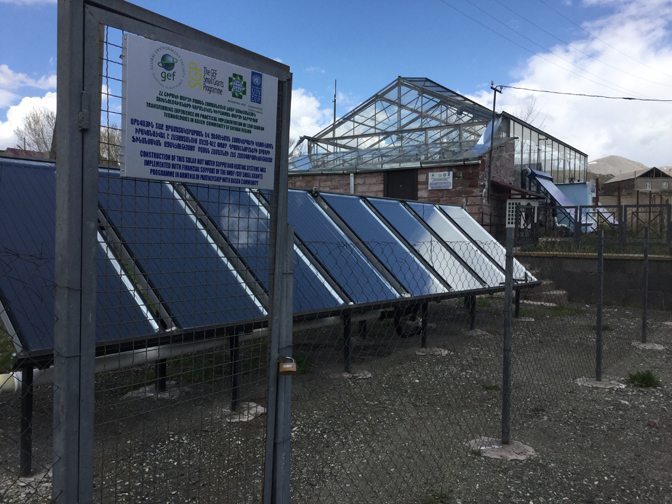 During his nine-year tenure as Basen's mayor, tax collection in Basen increased from 5% to 120%, thanks to which the government's subsidy to the community increased from year to year - from 9 million to 28 million. The increase in the budget allowed more co-financing in international donor-funded programs, thanks to which many projects were implemented in the community.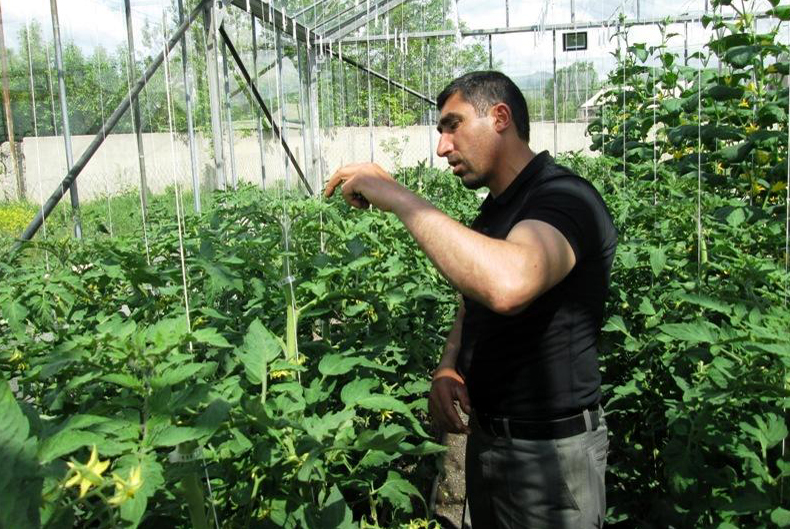 Thus, his service is exemplary for Armenia. However, the government's community enlargement program reached Basen on November 5, 2017, when Basen was included in the enlarged Akhuryan community.
Eight villages were joined to form one community. Although Hamlet Petrosyan nominated his candidacy as a mayor and got a majority of Basen's votes (966), it was Artsruni Igityan, the previous mayor of Akhuryan (10,000 residents) who was elected.
Community enlargement foresees positions of administrative representatives. Every settlement with more than 100 registered residents, excluding the community center, has to have one administrative representative, appointed by the head of the community, with the consent of the residents of the settlement.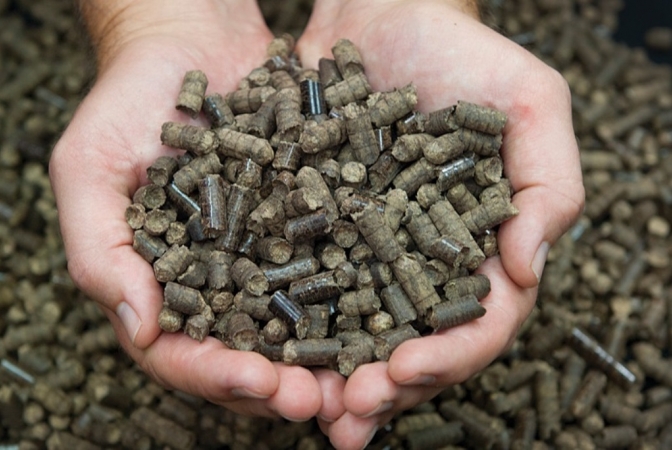 However, even this post wasn't offered to Petrosyan, although Basen voted for him. The head of the Akhuryan community stated that their team (meaning the administrative authorities of other settlements) did not want to work with him.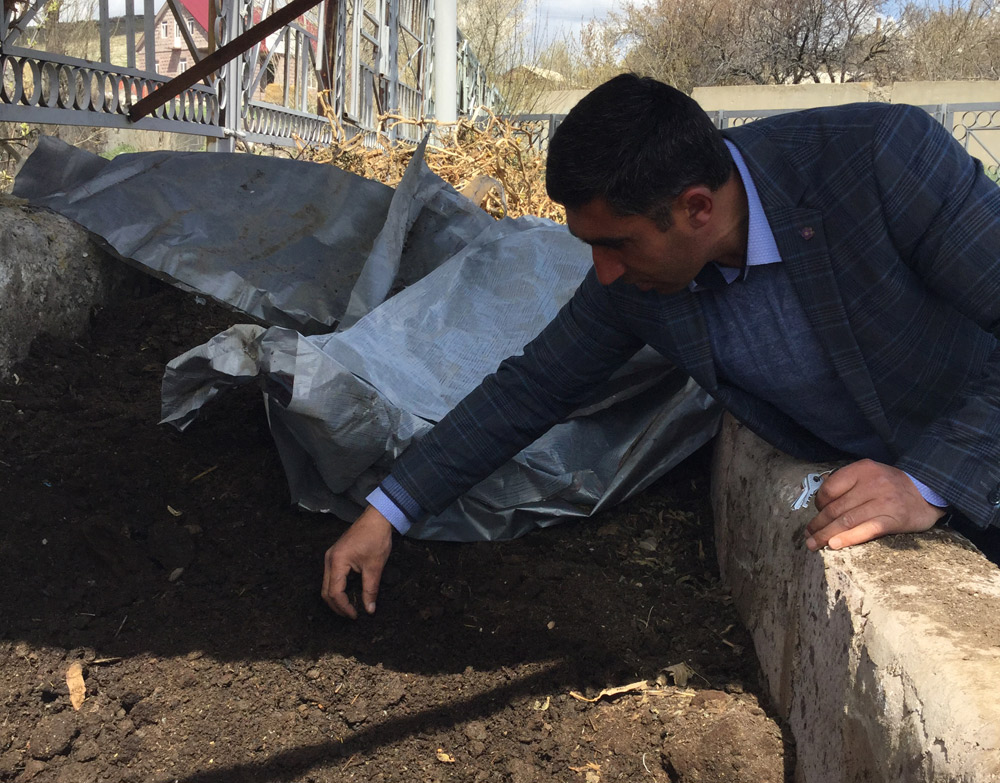 It is clear that Petrosyan's activities and his way of thinking were a serious challenge for his fellow community leaders. With his work, he broke the stereotype of hundreds of community leaders that only communities near the capital could succeed, and only those communities with rich natural resource and conditions could develop.
Top photo: tvapatum.mediainitiatives.am