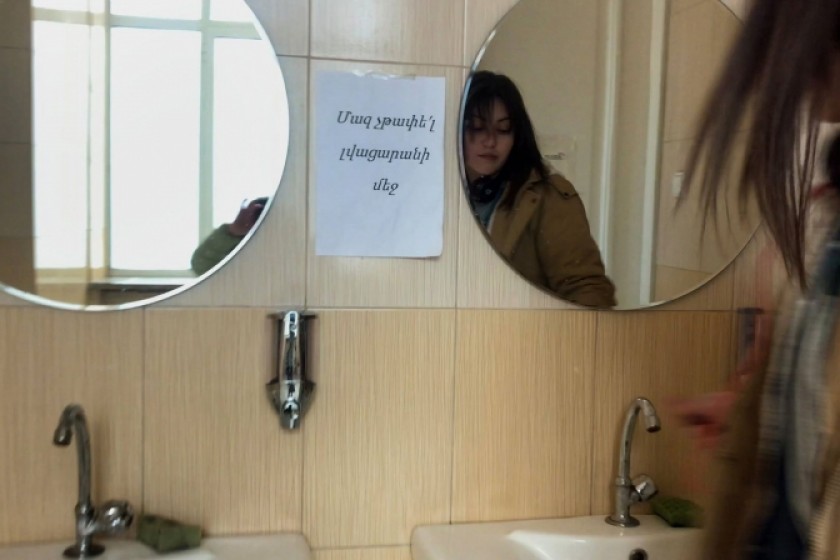 Students Rally: No Toilet Paper at Yerevan State University
Students at Yerevan State University (YSU) say the school's restrooms have lacked toilet paper and other necessities (soap, paper towels) for years.
The news is all the more shocking because the university has an annual budget of AMD 32 million (US$ 66,240) for administrative and office expenses.
A group of YSU students, tired of the situation, organized a rally today at the school. Some donated toilet paper, while others expressed their displeasure at YSU administrators for shirking their duties. Many questioned how their tuition fees were being spent.
YSU security staff were told to prevent reporters from entering the school, but Hetq was able to video four restrooms. None had toilet paper, soap or towels.
Hetq tried to contact YSU Public Affairs Officer Karen Grigoryan during working hours, but he was out of the office.