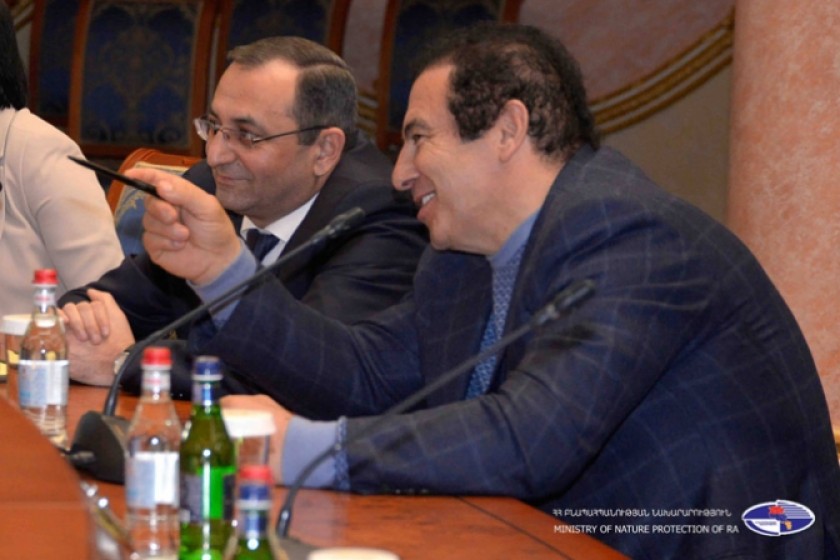 Gagik Tsarukyan Donates 10 Jeeps to Environment Ministry
Gagik Tsarukyan, a businessman, MP, and founder of the Prosperous Armenia Party, has donated ten Niva jeeps to the Armenian Ministry of Nature Protection.
The donation is part of a deal signed today between the Gagik Tsarukyan Benevolent Foundation and the Ministry of Nature Protection.
The signing took place at Tsarukyan's Multi Grand Hotel in Yerevan.
According to a ministry press release, the foundation will cooperate in activities designed to preserve and restore the environment, to create new nature reserves, to foster ecotourism, and to strengthen environmental monitoring.