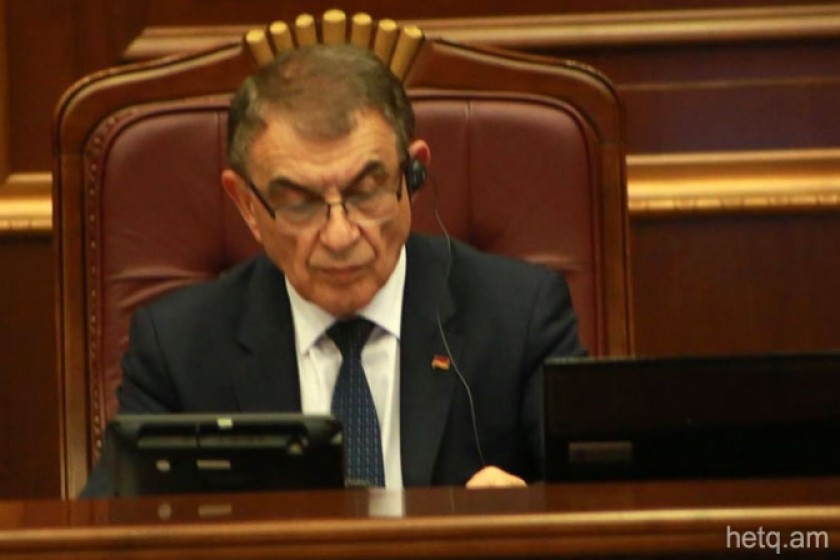 Armenian Parliamentary Delegation Headed to Moscow
A delegation headed by Armenian Parliament President Ara Babloyan, departs for Moscow tomorrow on a two-day working visit.
The delegation, consisting of MPs Hermineh Naghdalyan and Artashes Geghamyan and parliamentary chief of staff Ara Saghatelyan, is scheduled to hold meetings with Russian Duma President Vyacheslav Volodin and Speaker of the Federation Council of the Federal Assembly of the Russian Federation Valentina Matviyenko.
Babloyan will attend the opening of an exhibit celebrating 25 years of Armenia-Russia diplomatic relations and the 300th anniversary of the establishment of the Armenian Apostolic Church Diocese of New Nakhijevan and Russia.