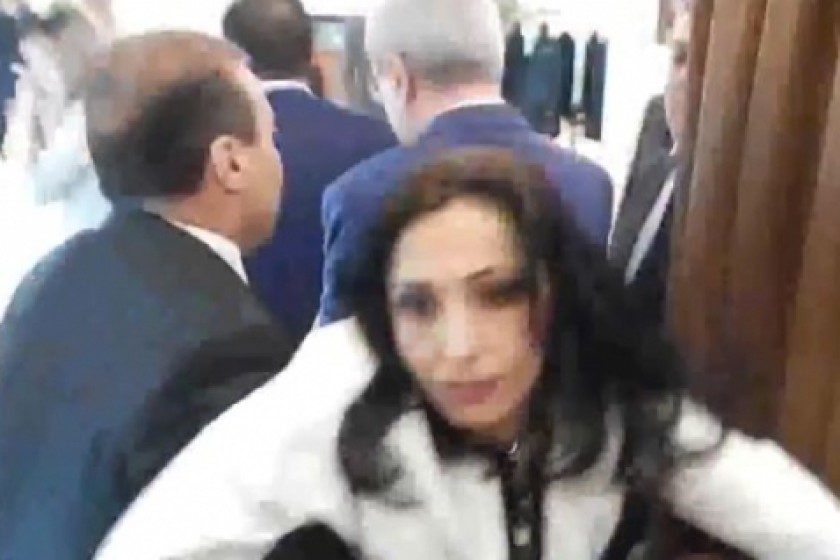 Fight Breaks Out at Yerevan Municipal Council's Opening Session
Fisticuffs highlighted today's opening session of Yerevan's Municipal Council for 2018
Two Yerkir Tsirani council members showed up at the municipality carrying bottles of a murky liquid into the chamber.
They said the sewage water was a gift from residents of Noubarashen neighborhood to Yerevan Mayor Taron Margaryan for not taking steps to repair the local sewage system. Residents say sewage water backs up, casting a foul odor throughout the neighborhood.
When the council members tried to reach the Mayor Margaryan, he shouted out, "Quick, stop them."
Cries of, "It's sulfuric acid" were heard.
Taken unawares, some council members from the ruling Republican Party of Armenia attacked the two Yerkir Tsirani members – Marina Khachatryan and Sona Aghekyan – and removed them from the chamber.
If you found a typo you can notify us by selecting the text area and pressing CTRL+Enter