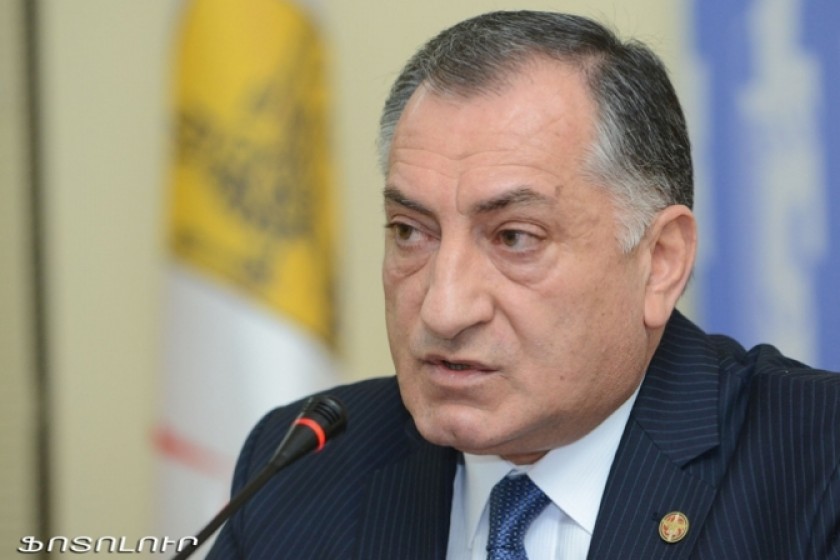 Stricter Entry Regulations Slated for Yerevan Municipal Building
Yerevan Deputy Mayor Kamo Areyan has called for stricter security measures at the Municipal Building following today's ruckus at the opening session of the municipal council.
Two members of the Yerkir Tsirani party had brought bottles of sewage water to the session and tried to hand them to Yerevan Mayor Taron Margaryan as a sign of protest for the continuing sewage system problems in the Noubarashen neighborhood.
Republican Party of Armenia councilmembers attacked the two Yerkir Tsirani delegates and threw them out.
Deputy Mayor Areyan condemned the actions of the Yerkir Tsirani delegates but had nothing to say about their being attacked.
"No one could have known what those bottles contained. No one was safe from the possible consequences, and no council member could have imagined anything like this happening. Who will be held accountable?" Areyan said at a hastily prepared press conference.
The deputy mayor's call for stricter restrictions on what items persons can bring with them to the Municipal Building was supported by Mayor Margaryan, who gave his staffers one day to draft the new guidelines.