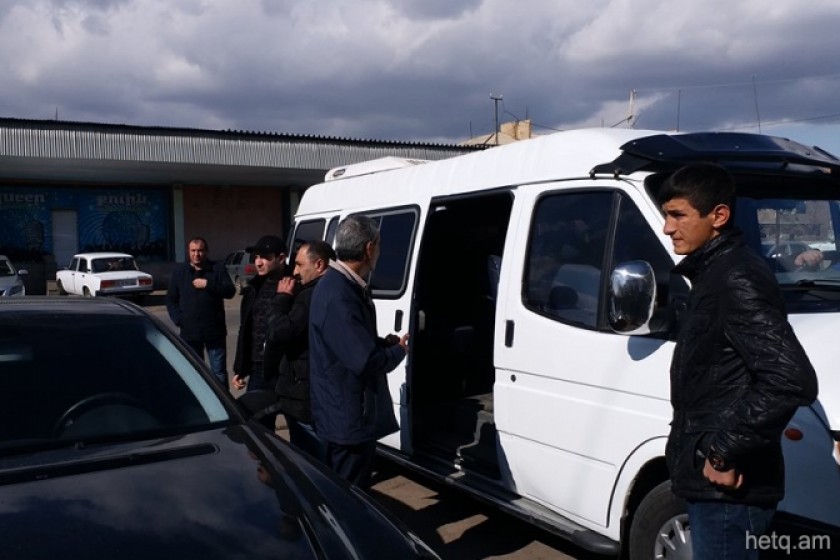 Armenia's Yezidi Community Closely Following Local Murder Trial
Security was tight today at the trial of Telman Kalashyan, accused of gunning four to death and injuring seven others at a funeral home in Aragatzotn village of Shamiram on August 1, 2017.
The courtroom was packed with spectators from Shamiram and other Yezidi communities. Court bailiffs from other jurisdictions were brought in to handle the overflowing crowd and simmering tensions.
All those killed or wounded on August 1 were Yezidi. Some in the courtroom made the trip from Russia to attend the trial
Armenia's Investigative Committee (IC) claims the incident stems from a partially unpaid $75,000 loan given by Kalashyan to five brothers living in Russia.
According to the investigation, on the day in question, Kalashyan found out that the friends and relatives of the brothers were at the funeral home. Kalashyan entered the funeral home and indiscriminately opened fire, the IC says.
Kalashyan's defense attorney Kromvel Grigoryan argued today in court that on the day in question his client was in a "deeply troubled emotional state".
Grigoryan said that Kalashyan loaned the Khoudoyan brothers $100,000 and was only repaid $25,000. The lawyer said that Kalshyan's sister needed medical treatment and that he asked for the remainder on several occasions.
The attorney said that on the day before the shooting a relative of the Khoudoyan's beat Kalashyan, mocking him, and that the following day the same person called Kalashyan by phone and proceeded to curse his wife and mother.
Grigoryan said that his client only wanted to settle a score with that Khoudoyan relative when he entered the funeral home.
Kalshyan's uncle is also on trial, accused of helping his nephew flee the scene of the crime. The uncle refutes the charge, claiming that the Khoudoyan relatives were about to kill his nephew, and that he merely got him away.
When it was revealed that the defendants hadn't received an official transcript of the indictment, the judge postponed the trial until March 16.