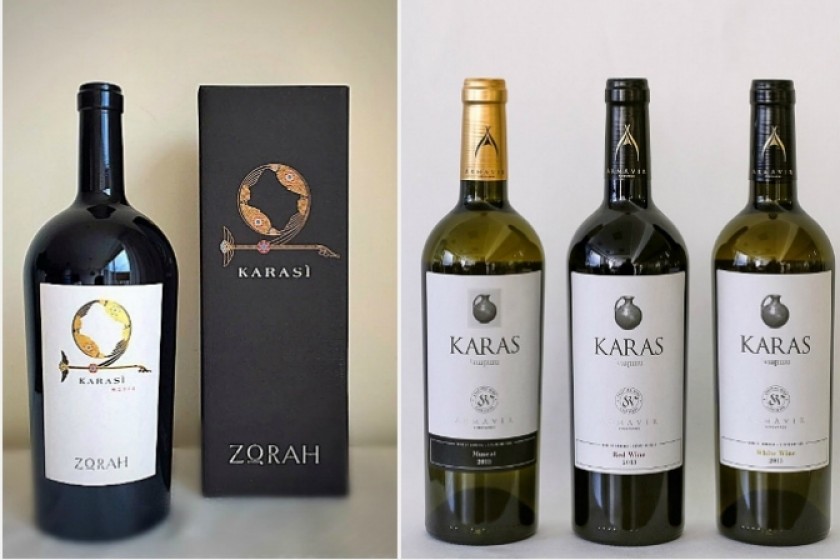 Eurnekian's Karas Winery Wins Again in Trademark Dispute: Gharibyan Finds Verdict "Ridiculous"
On February 13, Armenia's Court of Appeals upheld a lower court's decision of a trademark suit filed by Tierras de Armenia (the company founded by Argentine tycoon Eduardo Eurnekian which produces the Karas line of wines) against Zorik Gharibyan, who produces the Zorah line of wines.
This is the second time that the court has found in favor of Tierras de Armenia, which argues that Gharibyan is using the main element of its "KARAS" trademark, (the word KARAS) to sell his wine, and that this is a trademark infringement.
Gharibyan, in a conversation with Hetq, finds the February 13 ruling as "ridiculous".
"I was hoping for another outcome, a just decision, but I knew it was impossible," Gharibyan told Hetq. The diaspora Armenian vintner says he will take the matter to the Court of Cassation.
When asked if he was prepared to take the matter to international tribunals, Gharibyan said he's already prepared to do so, citing the European Court of Human Rights (ECHR) and the Washington D.C based International Centre for Settlement of Investment Disputes as possible venues.
Gharibyan, in a underhanded swipe at Eurnekian, said that taking the dispute to the world stage was a decision he didn't arrive at lightly.
"If I was a person for whom making money was my overriding aim, to be the richest man in the cemetery, such a decision would have been easy," Gharibyan said, reiterating his claim, made in an open letter to Eurnekian, that Armenian winemaking is the biggest loser from all of this.
The trademark dispute dates to May 2016, when Tierras de Armenia filed a lawsuit against the Intellectual Property Agency of the Armenia's Ministry of Economy (presently, the Ministry of Economic Development and Investment). Saki and Sons CJSC, which produces Karasi Zorah, was listed as a third-party litigant.
Gharibyan argues that the court only heard evidence submitted in favor of Eurnekian's company.
"The judges failed to take into account the conclusion reached in 2011 by the Intellectual Property Agency that the labels of the two wines are different. They only looked at evidence of a research ordered and paid for by the other side," Gharibyan said.
If you found a typo you can notify us by selecting the text area and pressing CTRL+Enter