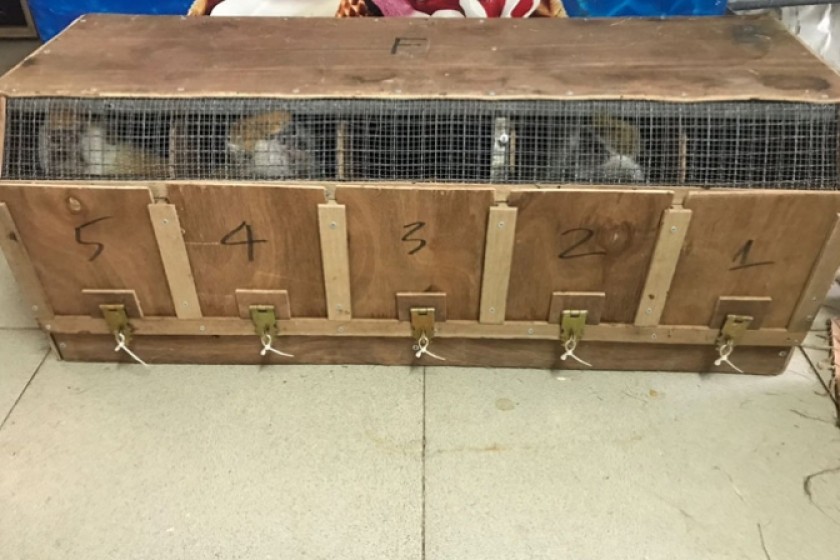 Hundreds of Monkeys Smuggled into Russia From Armenia for Medical Purposes
A few days ago, 33 monkeys and eight coatis were found in a Ford minibus in Russia's Rostov Province. The animals were transported from Armenia.
This case, as told to Rostov's www.1rnd.ru by an anonymous source, is evidence of smuggling for medical purposes.
The animals were to be used to test the quality of immunobiological preparations at the Chumakov Institute of Poliomyelitis and Viral Encephalitides of Russian Academy of Medical Sciences. The Institute produces vaccines that are sold in and out of Russia.
The Rostov news outlet's source said they are trying to prove that the documents of the polio vaccine had been falsified for the past two years and the vaccine was not checked.
This institute announced an open competition for laboratory animals in April 2015, to test the quality of its preparations. 189 monkeys, costing 81 million rubles (around 729 million drams at the exchange rate of the given month) were required for the tests.
The institute later announced that it had concluded a contract with the only applicant. The contractor, private entrepreneur Eduard Khachaturyan, according to the terms of the tender, had to deliver the animals no later than 200 days after the contract signature date.
1rnd.ru reports that Khachaturyan supplied several groups of animals to the institute legally (around 150 monkeys), but more than 900 were sent without any accompanying veterinary documents.
The monkeys found by the southern customs office employees in Rostov Province were in cells, one or two animals in each.
The driver of the car argued that he had been transporting animals from Sochi to Moscow's private zoo, but he didn't have any veterinary documents with him.
The animals were given temporary shelter at Rostov's Zoo, where the staff found some documents while moving animals, which showed that they had been transported from Armenia.
A criminal case of massive fraud has been filed against Eduard Khachaturyan and the Chumakov Institute.
Criminal case documents note that the price of the services provided by Khachaturyan to the institute exceeded the average market price of similar services by 457 million rubles (about 8.125 million USD).
The Armenian Ministry of Nature Protection has not yet commented on the report. The ministry's public affairs department told Hetq to send a written inquiry, after which it will examine details of the incident.