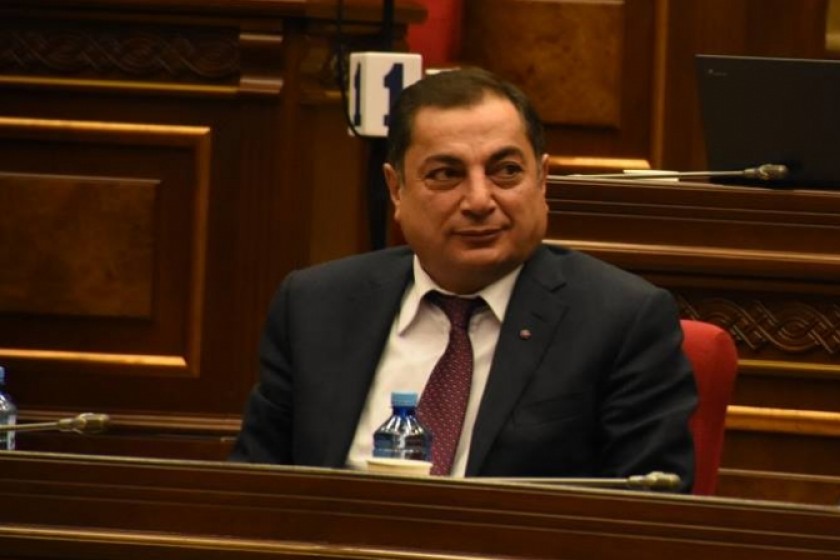 Republican Party of Armenia MP - President Will Bow to Party's Decision
At a parliamentary debate today regarding the election of five members to sit on the Supreme Judicial Council of Armenia, an independent body that will replace the Council of Justice this spring, Yelk Alliance faction head Nikol Pashinyan asked Vahram Baghdasaryan, his ruling Republican Party of Armenia counterpart, if the public should believe President Serzh Sargsyan when he said that he is not seeking any political office once his term ends this year.
Many in Armenia fear that he will step down as president to become the country's prime minister.
"Should the public take his words seriously?" Pashinyan asked, to which Baghdasaryan replied that the public "takes each statement of the president seriously."
"But you should know that we do not go forward based on desires and ambitions. The Republican Party of Armenia has assumed the burden of responsibility of the country, and we must gauge who can take the wheel and in what capacity. In this case, besides being the president of the Republican Party, Serzh Sargsyan is a regular party member and must yield to the decisions of a political force," Baghdasaryan said.