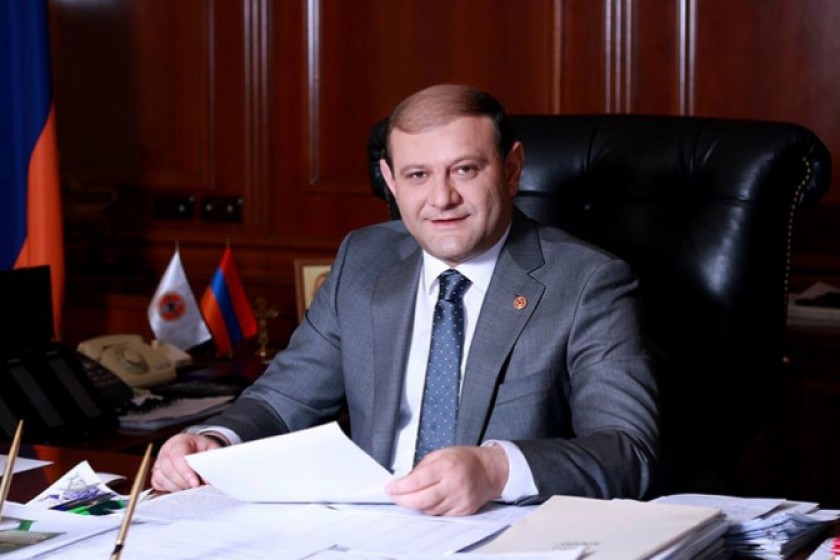 Yerevan Municipality Finally Releases Data: $574,000 Spent on New Year's Bonuses
It's taken the Yerevan Municipality two months to release the figures, but Hetq has finally learnt that the municipality spent AMD 275.777 million (US$ 574,000) of taxpayer money to pay 1,213 employees New Year's bonuses.
In a February 23, 2018 article, Hetq revealed that Yerevan Mayor Taron Margaryan had signed a one-time monetary award decree on December 20, 2017 to "encourage municipality employees for their good work", but that the total amount of money and the number of awarded employees wasn't clear.
Since December, Hetq had contacted the municipality by mail and telephone in an attempt to obtain the information, but to no avail.
After the third written request, the municipality informed us that computer specialists were working on the problem and would provide the information within 30 days.
That deadline came and went. It was as if the municipality had something to hide.
But the municipality's practice of giving bonuses to staffers is nothing new.
In 2014 and 2016, Mayor Taron Margaryan also signed a decree on "Encouraging employees with a one-time monetary award" (no information on such a decree of 2015 could be found on the municipality's official website).
These decrees reveal that the mayor also rewarded himself. For example, in 2014 he awarded himself 500,000 drams, in 2016 - 575,000 drams, and in 2017, based on his one-month salary, the award should have again been 575,000 drams.
In 2014, the mayor gave his 1,717 employees AMD 334.736 million in award payments; each employee getting an amount equal to one month in salary. On December 23, 2016, a total of 271,777,300 million AMD was allocated for awards paid to 1,220 municipal employees.
Photo: Yerevan Mayor Taron Margaryan