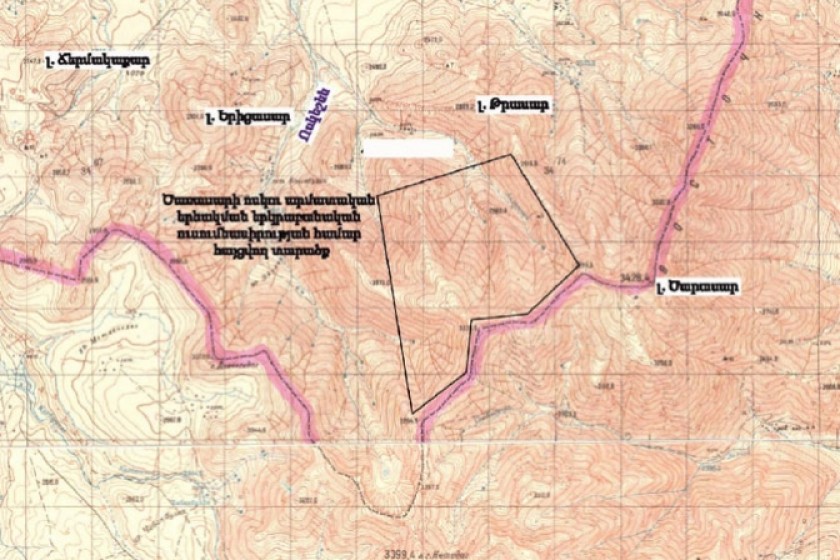 Third Company Prospects for Gold at Tzarasar Site in Gegharkounik
Inter Mining LLC will be the third company prospecting for gold at the Tzarasar site in Armenia's Gegharkounik Province.
Armenian International Gold LLC prospected the site in 2011-2014, and International Gold LLC carried out exploratory work in 2015-2017.
Recently, a representative from International Gold LLC told Hetq that foreign investors are interested in Tzarasar's gold reserves but was tight-lipped as to what they found.
One company disappears, and another takes its place, exploring the same site.
When asked why it has issued an exploratory permit to yet another company for the same site, the Ministry of Energy Infrastructure and Natural Resources replied that "it's based on the wishes of the company."
Inter Mining LLC, registered in December 2017, was founded by Avetik Mikayelyan (registered in Meghradzor) and Yerevan resident Pargev Petrosyan.
Petrosyan is also a shareholder in Doustr Monika LLC, which operates the Djadjour open ore mine, the Tollite basalt mine, the Arash gravel blend mine.