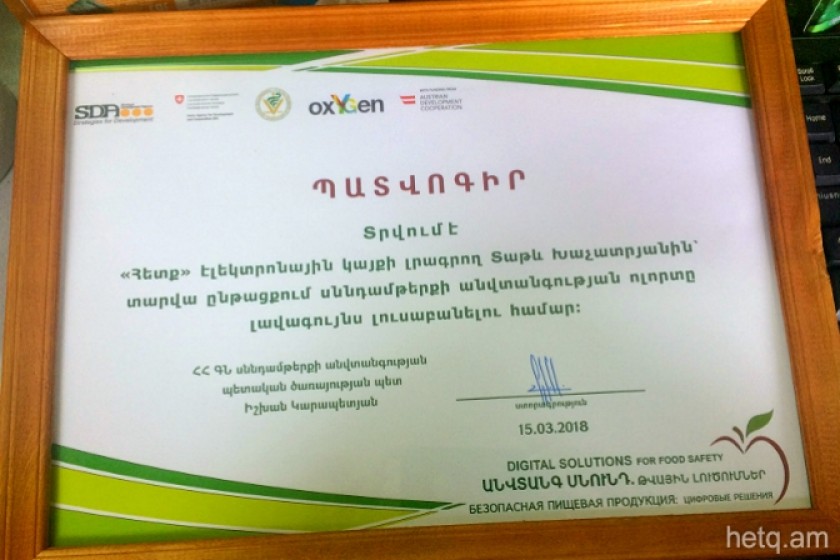 Hetq Reporter Wins Award for Food Safety Coverage
Armenia's Food Safety Service (FSS) has awarded Hetq reporter Tatev Khachatryan an honorary award for the best coverage of the food safety issue in Armenia.
Khachatryan received the award today at an event in Yerevan marking World Consumer Rights Day 2018.
The awards ceremony followed a conference on food safety, entitled "Safe Food. Digital Solutions" attended by Armenian Prime Minister Karen Karapetyan, FSS Director Ishkhan Karapetyan, and EU Ambassador to Armenia Piotr Świtalski. All three spoke on the issue at the conference.
Also receiving awards were Liana Hayrapetyan (Best Informed and Demanding Consumer), Informed and Protected Consumer NGO President Babgen Pipoyan (for his efforts to reform the sector), and businessman Garik Hakobyan (as an ethical and farsighted producer).