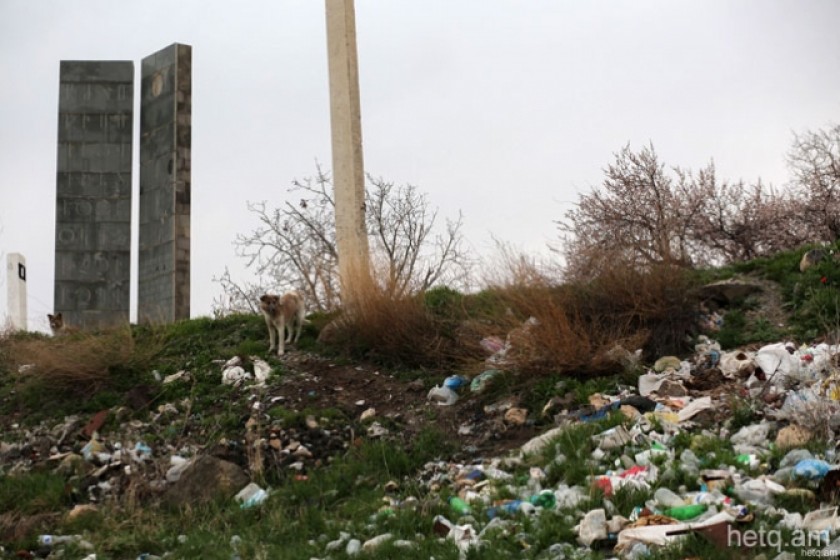 Ashtarak Municipality Removes Garbage Next to Armenian Alphabet Monument
The Ashtarak Municipality has finally removed the garbage next to a monument dedicated to the Armenian alphabet located at the entrance to the village of Oshakan.
Hetq wrote about the eyesore several days ago and, apparently, the municipality took notice.
Ashtarak Utility Service SNOC Head Edgar Melikyan told Hetq that the municipality went ahead and cleaned the site after failing to contact the landowner.
Melikyan says he will personally see that the site doesn't revert to a garbage dust.
Designed by Jim Torosyan and installed on the 1,600th anniversary of the birth of Mesrop Mashtots, the monument is registered in the List of Oshakan Historical and Cultural Monuments.