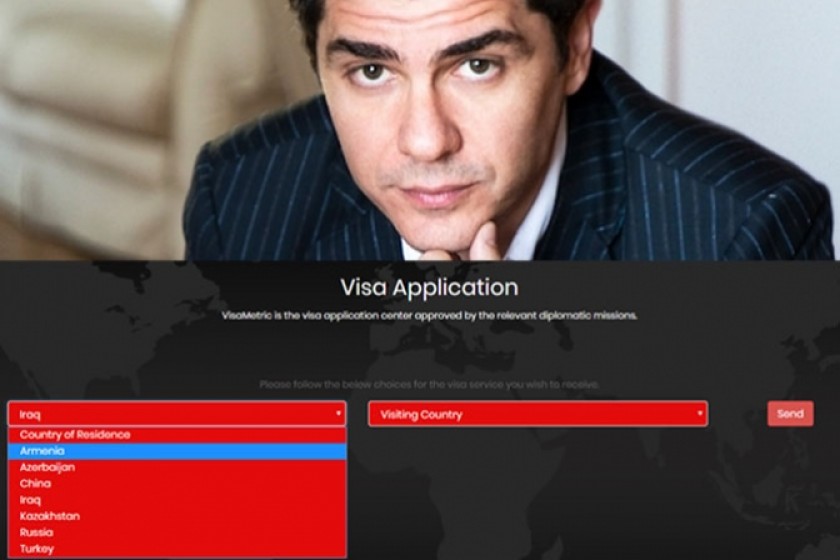 VisaMetric: Armenian Justice Ministry Suspends Work of Turkish Company Acting as Intermediary Visa Application Service Provider Pending Investigation
More and more European embassies in Armenia have started using intermediary organizations for citizens to submit documents for visas.
Earlier this week, it was announced that Armenian citizens would have to apply for Schengen visas for Germany, Austria, Sweden and the Benelux countries via VisaMetric LLC starting from April 3.
However, the choice of this company as the one collecting sensitive personal data of Armenians has raised many issues because of its Turkish origin (Armenia has no diplomatic relations with its neighbor Turkey).
German Ambassador Matthias Kiesler sought to dissipate concerns in a press conference earlier this week, saying that the company was chosen for objective reasons, since it has long-time practical experience and has won tenders in the region and in Central Asia.
The ambassador also noted that it's a Russian-Turkish consortium. However, looking at the company's registration documentation, it's still not clear where its Russian "roots" are.
VisaMetric LLC was registered in Armenia on February 28 this year. Charter capital is 15 million drams. The only founder-shareholder is another Turkish company, VisaMetric Visa Services and Consultancy Foreign Trade Organization.
VisaMetric's founder company is registered in Istanbul. Hetq's Turkish contacts helped us acquire the registration certificate from the Istanbul Chamber of Commerce and Industry.
The company has a very short history. It was registered on January 22 this year. Charter capital is 2.5 million Turkish liras, equivalent to $ 624,000. The mission of the organization is to organize travel visas on behalf of foreign embassies and consulates, coordinate visa applications and consulting services, and provide consulting services for application study, as well as other activities envisaged by the contract.
An Italian, Francesco Boari ,is the Chairman of the Board of Directors of the company. Our colleague in Turkey, Taraf newspaper correspondent Ozgun Ozcer, says that Francesco Boari is the son of wealthy businessman Enrico Boari, who has lived in Istanbul for more than 30 years and founded an Italian college in Istanbul in 2014.
Our colleague didn't find any information about Efimiya Özber, Deputy Director of Turkish VisaMetric.
Mavica Nicola, the third person in the board of directors, is the founder of the Visa Management Service (VMS) in Russia, providing visa-related services to the Italian Embassy in Russia.
There's another company with a similar profile, iData, registered at the same address together with Turkish VisaMetric. According to the Istanbul Chamber of Commerce and Industry, Enrico Boari, Francesco Boari's father, runs iData's board of directors, having the same E. Özber as his deputy.
The Agency for Personal Data Protection of the Armenian Ministry of Justice started an investigation process to find out how much the personal data processing by Visa Metric LLC complies with the Armenian legislation.
Armenia's Ministry of Justice issued a statement on March 30, saying that VisaMetric's activities are suspended until the investigation by the Agency is finalized.
Top photo: Francesco Boari