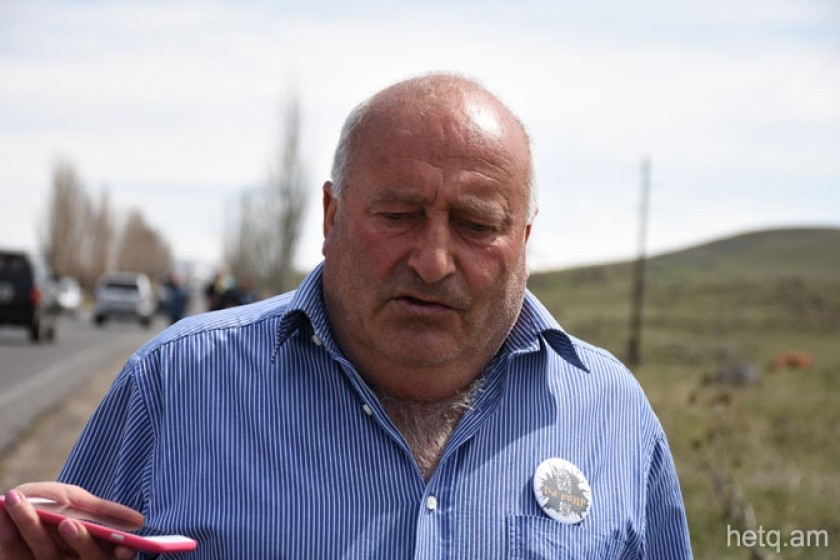 "My Step" Marcher: 'We have to free ourselves from Serzh Sargsyan'
Ashot Ghahramanyan, a 66-year-old resident of Shatin, a village in Armenia's Vayots Dzor Province, says he's joined the "Im Kayl" (My Step) march not for himself but for future generations.
The marchers, now winding their way through Armenia, are voicing their opposition to ex-President Serzh Sargsyan becoming the country's next prime minister.
They plan to recruit people along the way to attend a rally in Yerevan on April 13. If enough people show up, rally organizers say they might try to encircle the National Assembly so as to force MPs inside from voting for Sargsyan as the next prime minister.
"Our thoughts are the same as Nikol's," Ghahramanyan said referring to Nikol Pashinyan who heads the Civil Contract political party that has organized the march.
"Our focus is to be free of this evil regime and to be free of Serzh Sargsyan," said Ghahramanyan, adding that the small numbers of marchers didn't mean that the Yerevan rally would be sparsely attended.
Now into their twelfth day, the marchers have left Hrazdan and are headed to Abovyan.