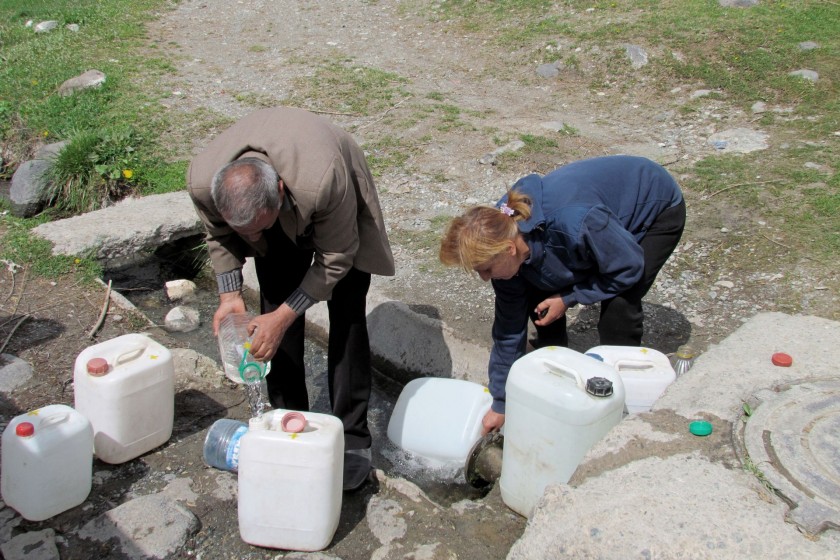 Drinking Water Issues in Armenia: From Supply Network to Diseases Caused by Water
Borderline Bagaran village in Armenia's Armavir Province has no centralized water supply. Villagers collect water from a brook, full of frogs in the summer.
Iveta Mkhitaryan and her husband came here to collect drinking water for the week. Iveta says it's been 30 years that she's married and all those years they've been carrying water in containers.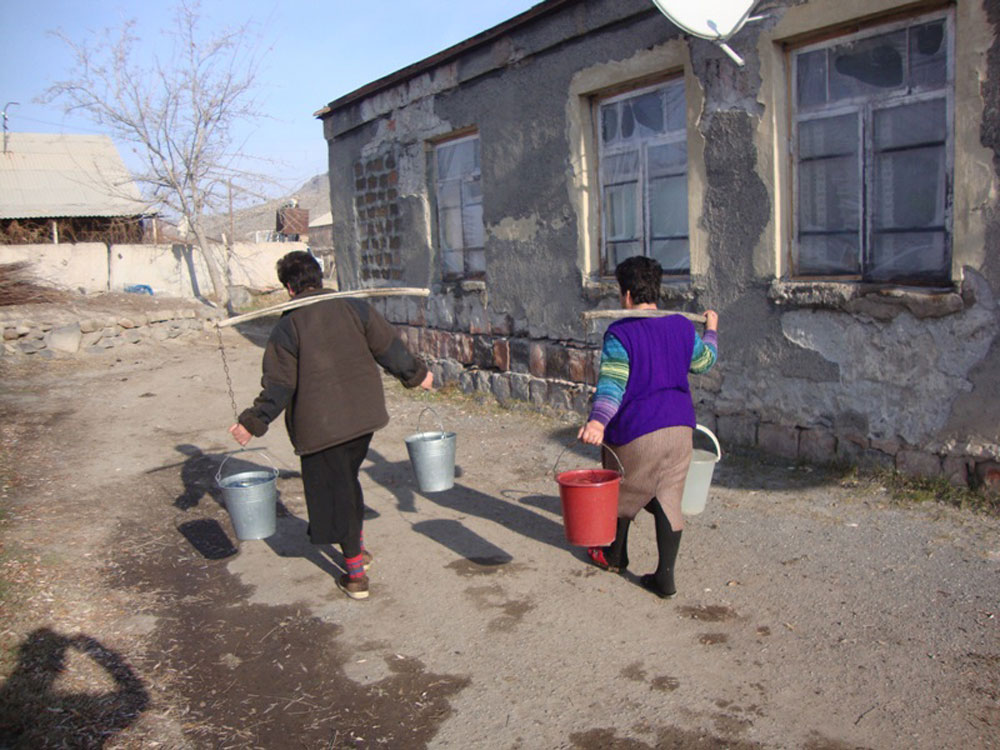 "It's true, we take this water for a week, but, as a mother, I know we are doing a dangerous thing. However, since I don't have the opportunity to come here every day, I have to do it. We used to carry it by hand, and now we have purchased a Willys car to transport water," says Iveta.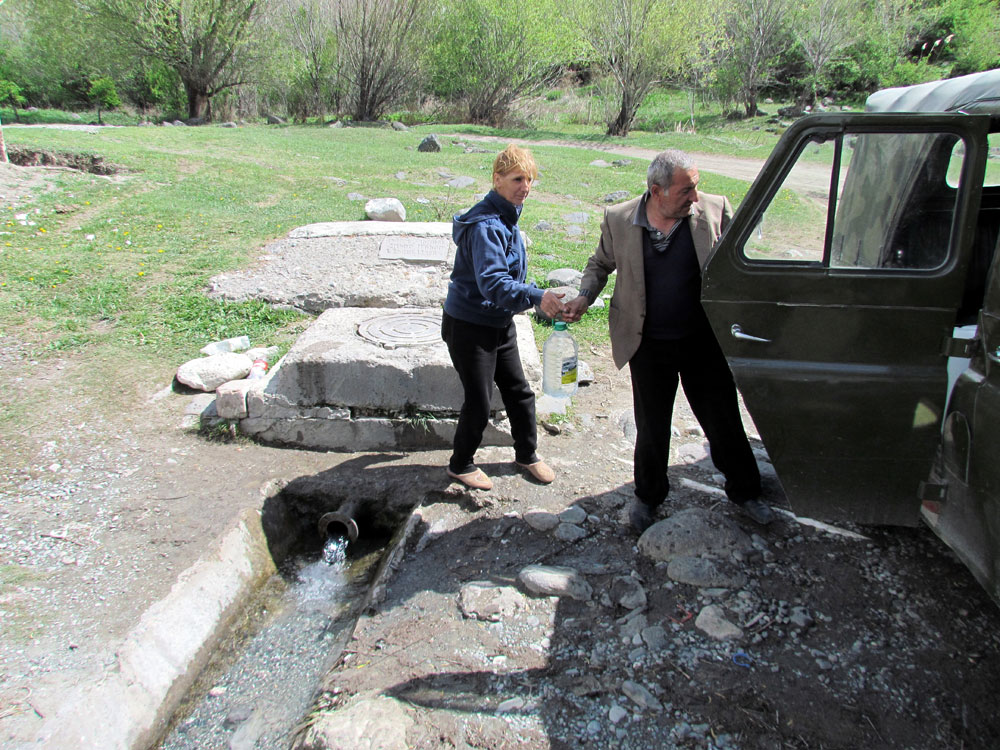 Her husband, Grigor Ghazaryan, tells us that he cannot afford buying petrol every day, that's why they have to drink old water." The state health inspectorate prohibits us to drink this water, but what can we do, shall we die? Doesn't our government know how we live?" asks Grigor.
Iveta Mkhitaryan says young people leave the village because of the water. They still use washing machines left from Soviet times, as they cannot buy modern equipment because of a lack of water. The girls do not want to marry Bagaran boys, and the boys leave the village.
"I have two sons, and they both want to leave. We take a bath with brook water. We take the water home, leave it for a couple of days, and then bathe. We let the dirt fall on the bottom. Right now, people in the village have diarrhea, they have intestinal issues, all because of water," adds Iveta.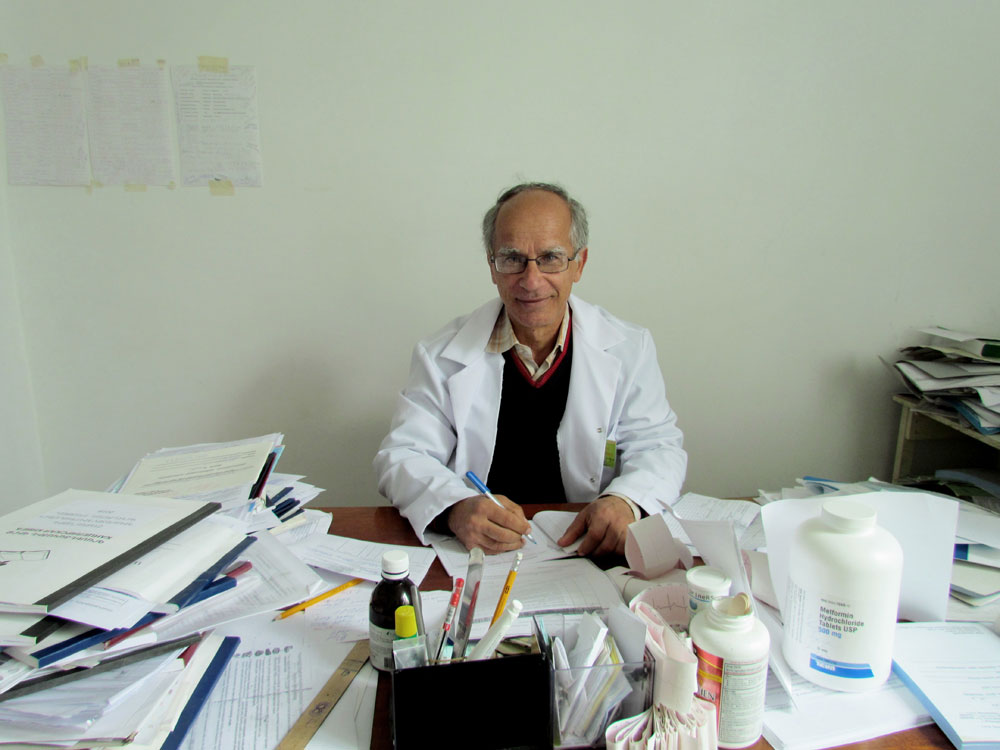 Bagaran residents are served by the Yervandashat Health Center CJSC. Company Director Artur Garoumov told Hetq that they haven't yet learnt about any cases of intestinal illnesses in Bagaran. He says the relevant bodies inspect Bagaran water once in a year, but there is no chlorination done there.
"People use irrigation water a lot in Bagaran. They wash their plates with brook water, and so on. There are many cases where they build a toilet on the irrigation water, and sewage flows into the irrigation water. It's dangerous. The water issue should be resolved quickly, since there might be an infection at any time," says Garoumov.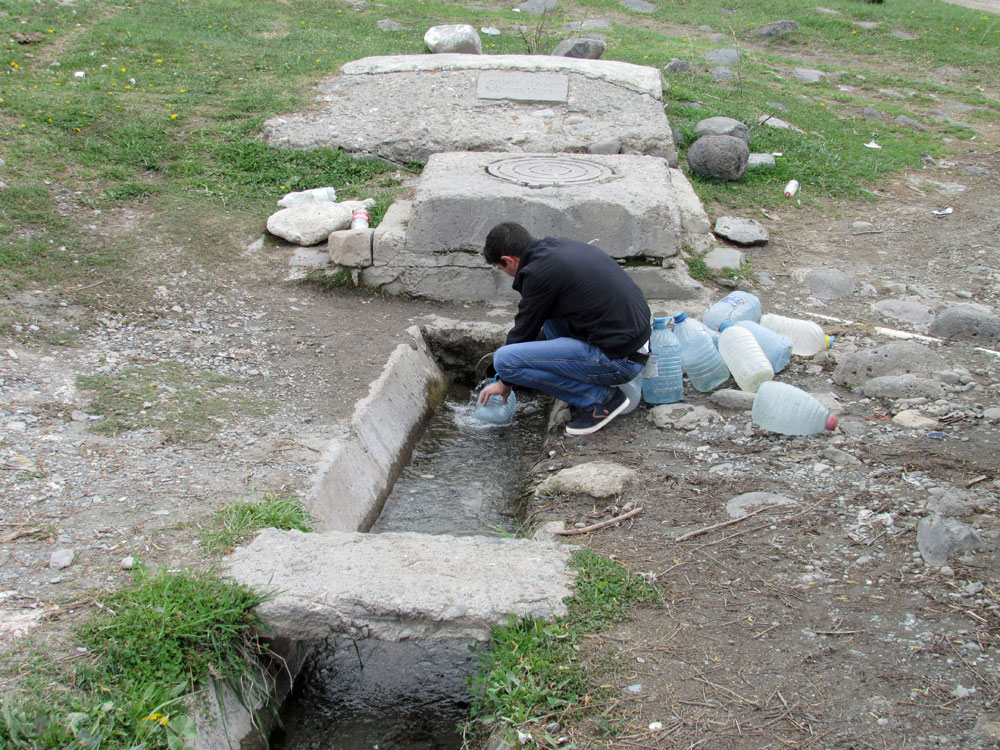 Bagaran Mayor Gevorg Margaryan says nothing is done to address the drinking water issue. He says they had centralized water supply until 1989, when pipes went out of order. Government bodies don't seem to respond to the issue, and the community does not have the financial means to change the pipes on their own.
Bacteriological deviations and gastrointestinal diseases caused by water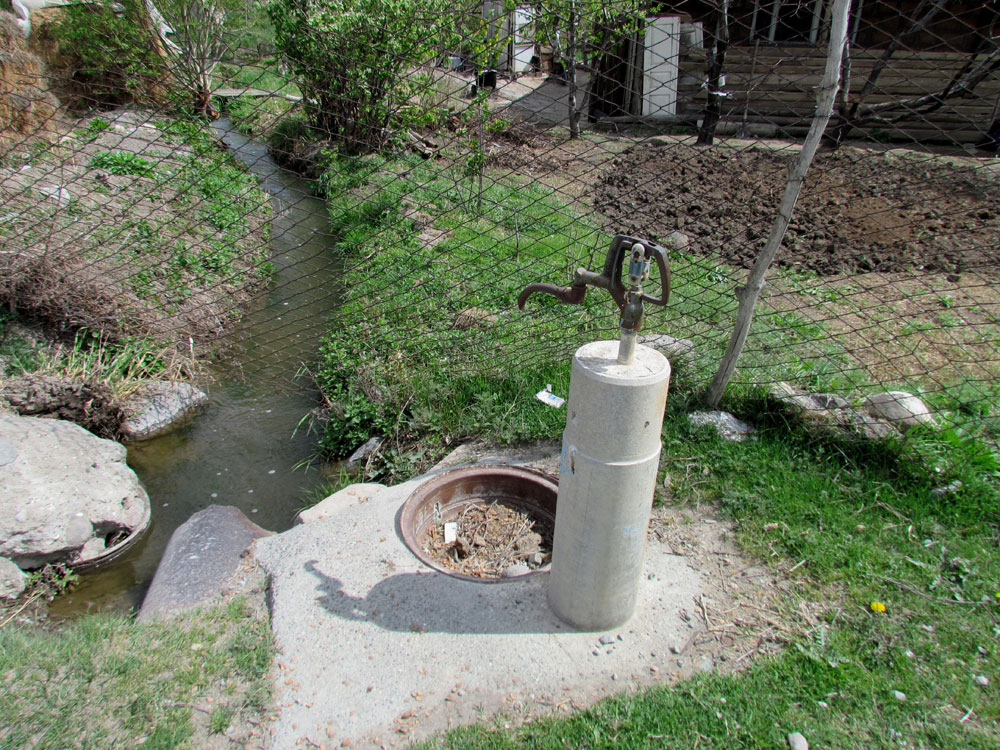 Hetq studied the state of drinking water in ten provinces of Armenia, using the data of two years - 2016 and 2017. Bacteriological deviations in drinking water were found in 277 communities, according to the Order on Requirements for Drinking Water.
Theoretically, a small number of bacteria and coliform bacteria is considered to be a low risk for the health of the population, but there are types of bacteria that can cause disease. According to the Ministry of Health, despite the existing norms, the symptoms of the disease depend on a person's specifications, such as immune system, age, health, etc.
According to the Health Ministry, in 2017, 37 cases of intestinal infectious disease were registered in Metsavan community of Lori Province, 12 cases - in Sasunik community of Aragatsotn Province, 35 cases - in Khndzoresk community of Syunik Province.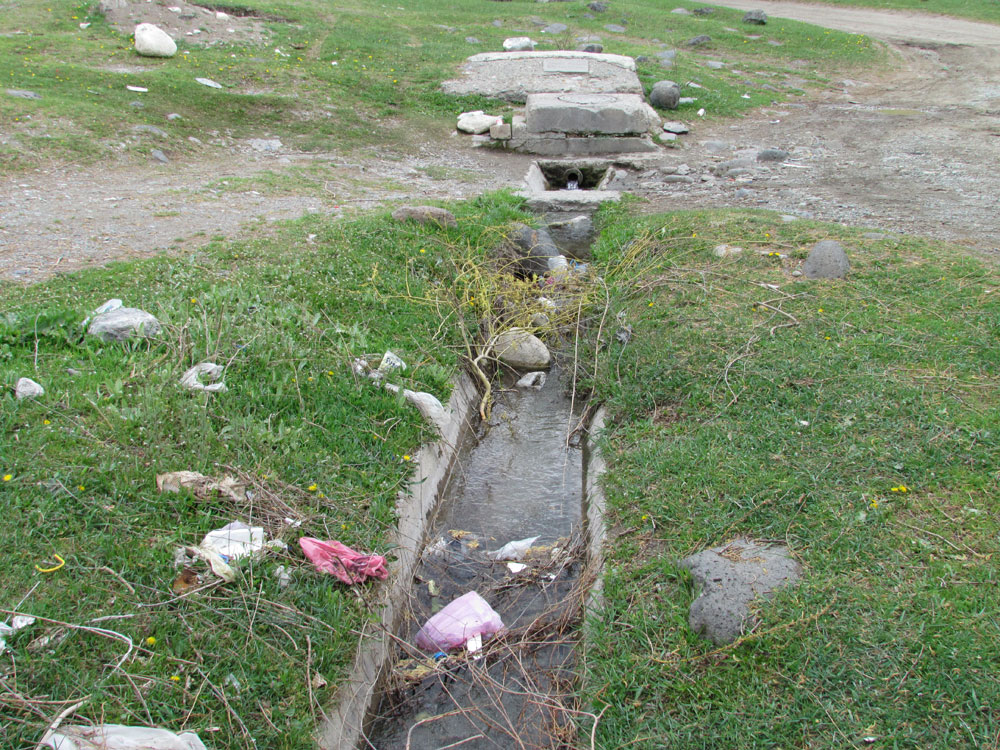 Veolia Jour claims that it has inherited a bad system
Sona Martirosyan, Press Secretary of the State Committee of Water Economy, noted that Veolia Jour CJSC serves 400 settlements, while there are 570 other settlements not served by them.
According to the Committee, 700 million euros are required for the reconstruction of water supply and drainage systems throughout Armenia.
Since January 1 of 2017, Veolia Jour assumed the responsibilities of a single operator. Under the lease contract, the company has committed to ensuring the management of drinking water production and sales, wastewater treatment systems, increasing the efficiency and development of the distribution network.
In 2017, the company studied the overall situation and inventory defects and noted that the system had not been in good condition.
"We take samples every day from the whole system. If 95% have a positive index, it is believed that we provide good quality. Last year, we achieved 97.7%. In the part that we did not secure, there were shortcomings, but they were quickly settled," says the head of Veolia Jour CJSC public relations service Mourad Sargsyan.
He mentions the need to build water purification stations, since they were incorrectly built years ago. Seven laboratories were set up to strengthen water monitoring in the provinces.