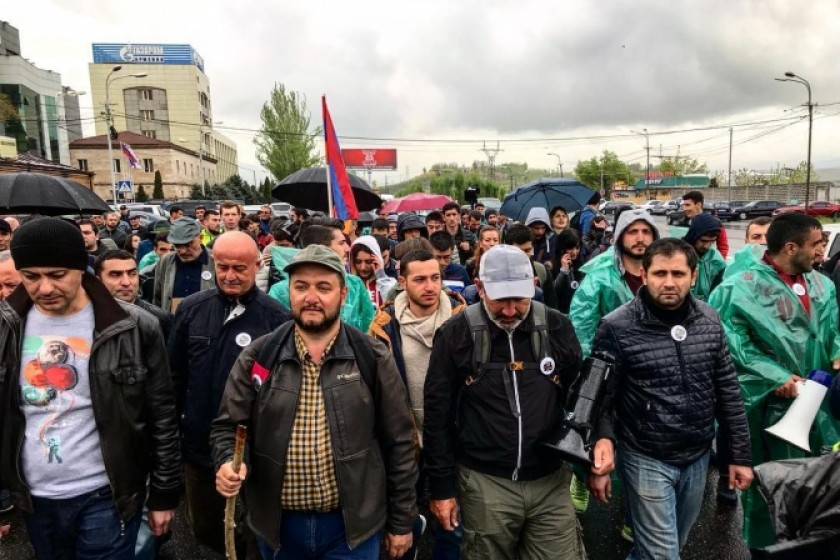 Anti-Serzh Sargsyan "My Step" Marchers Reach Yerevan
Rally to Oppose Serzh Sargsyan's Election as Prime Minister Scheduled for This Evening
The "Im Kayl" (My Step) marchers arrived in Yerevan today after touring the countryside for the past two weeks to mobilize popular support opposing the election of Serzh Sargsyan as Armenia's next prime minister.
At Yerevan's Northern Bus Station, the marchers were joined by "Reject Serzh" movement members, striking university students and unaffiliated activists.
Yelk Alliance head Nikol Pashinyan, who participated in the march, called on citizens to attend a rally scheduled for this evening at Yerevan's Liberty Square.
Armenia's National Assembly will elect the next prime minister on April 17.
The only candidate is former Armenian President Serzh Sargsyan.