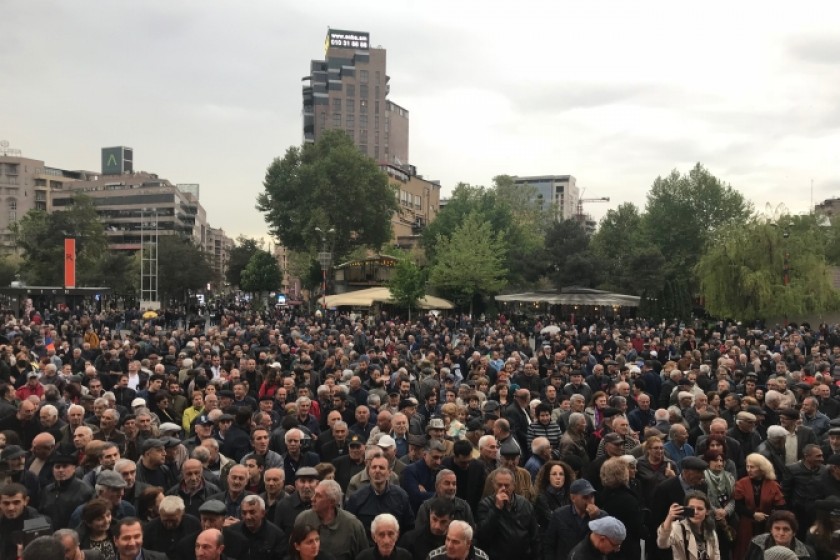 Yerevan Live: Rally Opposed to Election of Serzh Sargsyan as Prime Minister
There are an estimated 3,000 people gathered in Yerevan's Liberty Square to hear Nikol Pashinyan and other speakers rail against the election of former Armenian president Serzh Sargsyan as the country's next president.
Sargsyan has been nominated for the post by the Republican Party of Armenia, which he heads, and which enjoys a comfortable parliamentary majority.
Rally participants, led by Civil Contract political party head Nikol Pashinyan then marched on France Square and staged a sit-down protest.