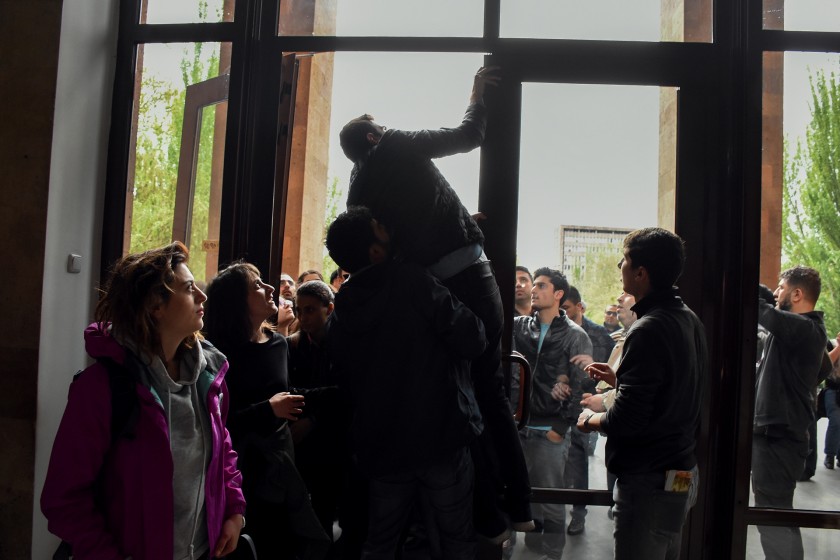 Protestors Enter Yerevan State University Building and Demand Meeting with Rector Simonyan
Before reaching the Liberty Square, "My Step" marchers, joined by "Reject Serzh" initiative, headed for Yerevan State University, demanding a face-to-face meeting with Rector Aram Simonyan.
They wanted to confront Simonyan and charge him with turning the university into a tool used by Serzh Sargsyan and the ruling Republican Party of Armenia to "enslave students entering into adulthood".
The marchers pushed their way in, demanding to see Simonyan, but the rector never appeared.
Pashinyan and the activists left the university and proceeded to Liberty Square.