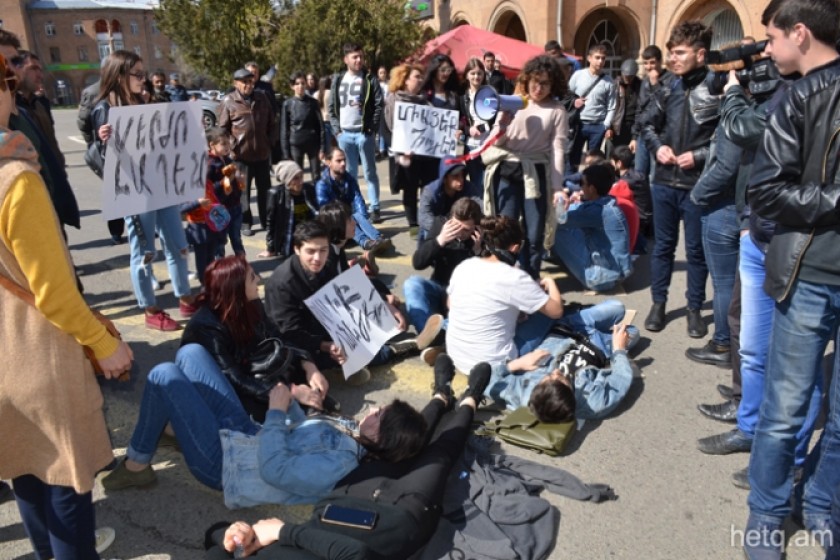 Activists Stage Anti-Serzh Sit-Down in Vanadzor
By Gayaneh Sargsyan
Anti-Serzh Sargsyan activists staged an impromptu sit down in Hayk Square in Vanadzor, Armenia's third largest town this afternoon.
"Gathered here are those who want to live in freedom, those who don't want Serzh Sargsyan to become prime minister," said one of the protesters.
Many of the protesters are from local colleges and universities.
School administrators have called the parents of the activist students, advising them of what they're children are doing.
This reporter saw the grandmother of one of the activists approached the group and urged her grandson to return home. "They've already called the house," she said. The young man was adamant about staying.
"We are calling on Serzh Sargsyan to just go," said one of the protesters.