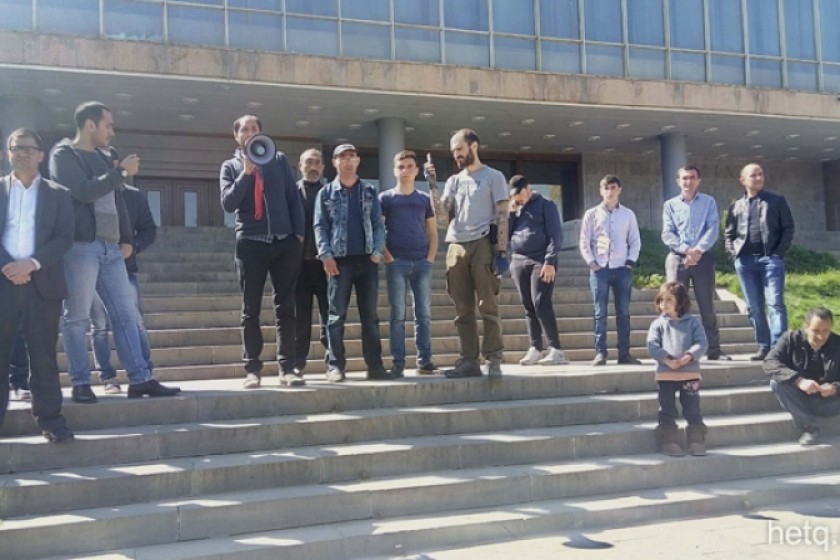 Gyumri: Anti-Serzh Activists Heading to Yerevan
In solidarity with anti-Serzh Sargsyan protesters in Yerevan, a group of young activists boycotting classes in Gyumri, Armenia's second largest city, have entered several local colleges calling on students to join them.
A motorcade opposing Serzh Sargsyan's nomination for the post of prime minister shut down Vazgen Sargsyan Street for a short time.
Protesters then assembled in Theatrical Square to announce they would be leaving for Yerevan to participate in the acts of civil disobedience now taking place there.