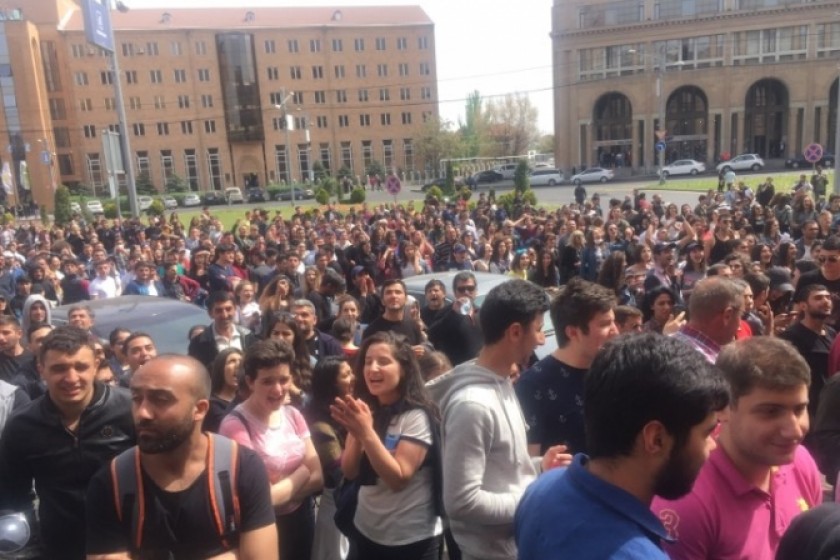 Yerevan: Protesters Call On Mayor to Join Them
Anti-Serzh Sargsyan protesters have marched to the Yerevan Municipal Building and are calling on Yerevan Mayor Taron Margaryan to come out and join them.
Yelk Alliance MP Nikol Pashinyan, who's been spearheading the recent protests in Yerevan, has called on the populace to hinder all government activity.
Another rally in Republic Square is planned for 7pm today.