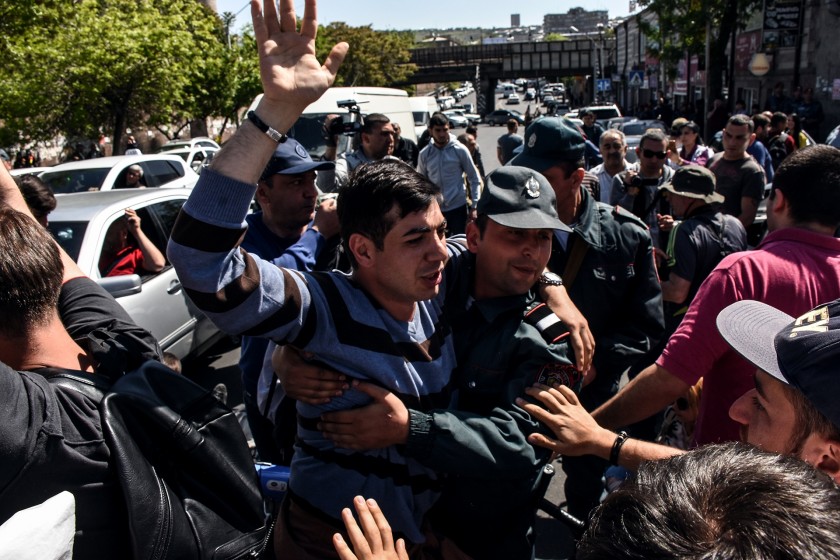 Yerevan: Protesters Block Entrance to Petak Market
Thousands of people, protesting the April17 election of Serzh Sargsyan as prime minister, marched through Yerevan today, disrupting traffic and scuffling with police along the way.
The protesters started their march this morning at Government Building #3, and then proceeded along Arshakunyats Avenue, Shenkavit, and Isakov.
They stopped at the Petak Market and blocked traffic along Kristapor Street.