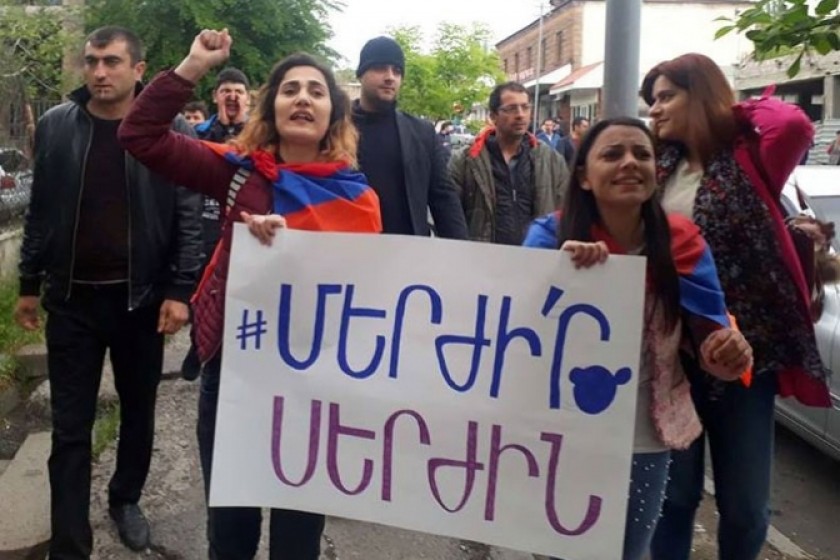 Ashtarak: Police Detain Anti-Serzh Protest Marchers
Police have detained some fifteen people who had just started an anti-Serzh Sargsyan protest march from Ashtarak to Yerevan.
Anush Amirbekyan, one of the march organizers now being held at the Ashtarak Police Station, told Hetq that they had just finished a demonstration in Ashtarak when police swooped in and detained them.
Amirbekyan and others had earlier gathered outside the Ashtarak Municipal Building and then marched through the town to protest the election of Serzh Sargsyan as prime minister.