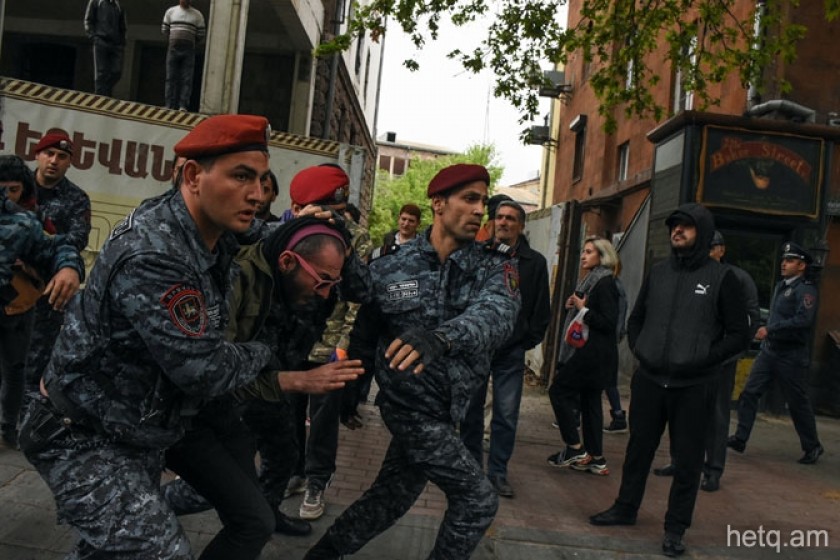 Yerevan: Police Have Detained 183 People So Far Today
The Armenian Police Department of Public Affairs reports that 183 people have been place under administrative arrest (detained) today as of 3:30pm.
The police weren't able to provide data on the number of people detained outside Yerevan.
Note: After the National Assembly elected Serzh Sargsyan prime minister on April 17, Yelk Alliance MP Nikol Pashinyan, who spearheaded the "Im Kayl" (My Step) movement to prevent Sargsyan's election, declared a "Velvet Revolution" to be carried out on a rotating basis. Protesters will briefly "occupy" government buildings, urging civil servants inside to join them. The intent is to disrupt the normal flow of life in downtown Yerevan, blocking traffic on major streets, and then hold evening rallies in Republic Square. Today marks the eighth day of civil disobedience in Yerevan.