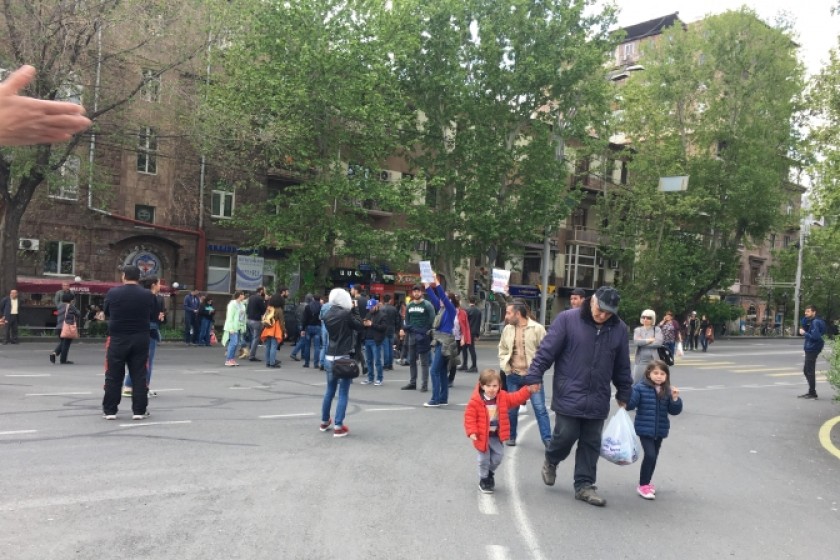 Yerevan: People Block Streets Leading to Police Station Holding Pashinyan
People are said to have blocked the streets leading to the police station in Yerevan's Shengavit District, where detained protest leaders Nikol Pashinyan, Ararat Mirzoyan and Sasun Mikayelyan are being kept.
Drivers are leaving their cars parked in the middle of streets to block through access.
Elsewhere in Yerevan, people are trying to block Garegin Njdeh Street, but face stiff police opposition.
Protesters are seen here handing out flyers outside the police station.