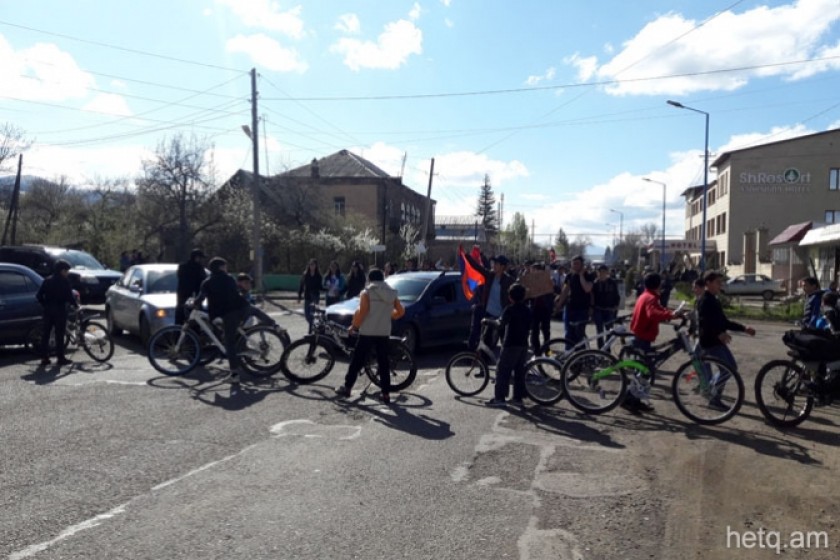 Stepanavan Residents Joint the Anti-Serzh Protests: Mayor Called the Protest a "Disgrace"
Residents of Stepanavan, a town in Armenia's Lori Province, joined the anti-Serzh Sargsyan protest today.
For several hours, residents of Stepanavan and adjacent villages blocked the main road leading to the town. Drivers did not complain and waited patiently, honking their horns to express their solidarity.
The main road of Stepanavan was closed by adults on one side and children with their bicycles on the other side.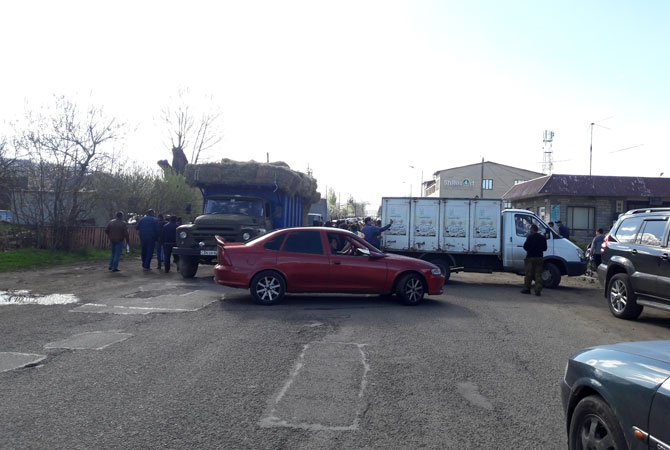 At the protest, police were present, some wearing civilian clothes. Stepanavan Mayor Mikayel Gharakeshishyan was also there, urging demonstrators to stop the protest.
The mayor, reacting to the situation in the town, said it was not "a right way to complain", and this protest "disgraces the nation" in the eyes of the world.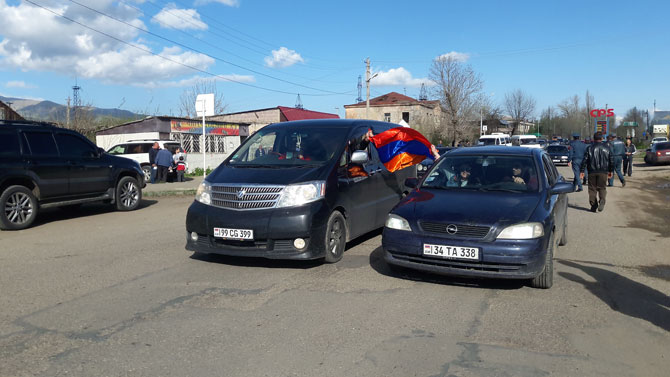 "We love our mayor very much, but we will not stop protesting," noticed one of the protest participants.
Note to Readers: Today is the tenth day of protest in Armenia calling for the resignation of Serzh Sargsyan as prime minister and the transfer of power out of the hands of the ruling Republican Party of Armenia to the people. Earlier today, protest leader MP Nikol Pashinyan briefly met with Sargsyan, who balked at Pashinyan's demand that he resign. Sargsyan got up and left after three minutes. In a veiled threat, Sargsyan alluded to the unrest of March 1, during which ten people died. Sargsyan argued that Pashinyan had no right to speak in the name of the people. An hour later, Pashinyan was detained and subsequently arrested.