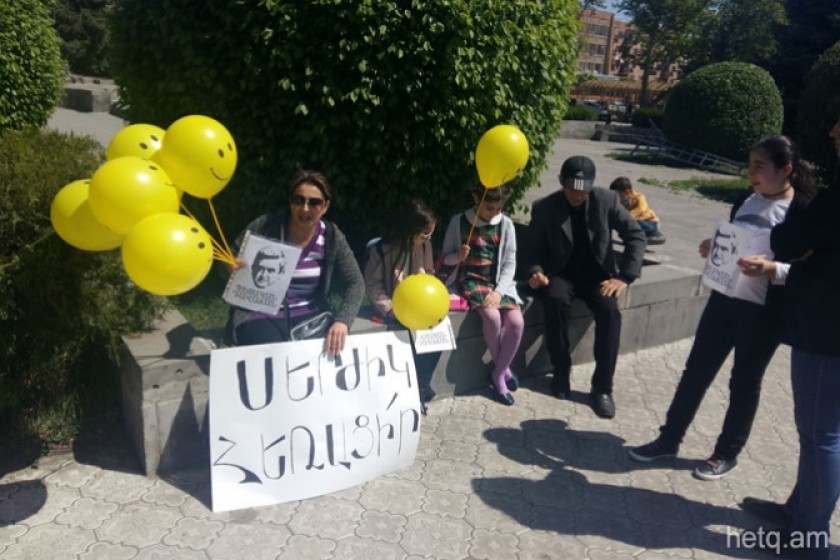 Etchmiadzin: Pupils Stage School Strike, Supported by Parents
Heading the call of protest leaders at last night's anti-government rally in Yerevan, school pupils in Etchmiadzin boycotted classes today.
Escorted by their parents, the pupils, paraded through the town, visiting various schools on the way.
Pupils I spoke today said that the principal of Etchmiadzin P.S. #4 slapped a pupil yesterday when he spoke out about staging a demonstration.
The principal of Etchmiadzin P.S.#2 locked the doors of the school today, forcing pupils inside to rush to the windows and voice their support for the strike.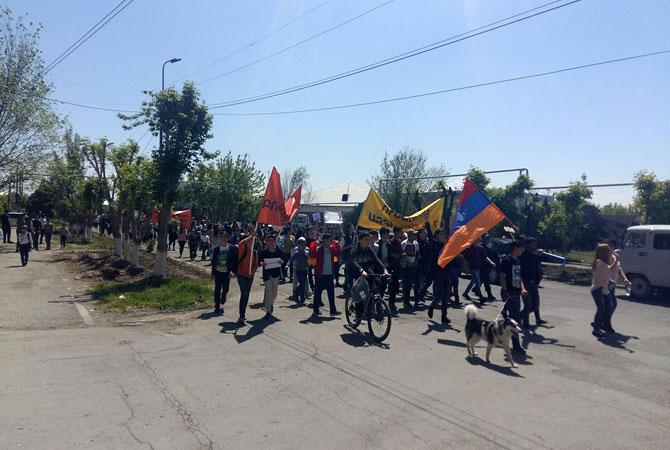 "Last New Year's, my eight-year-old made a wish that her father, now working overseas, would return home for the holidays. Why must my child miss her father so? In this country, we survive, while they live," Svetlana said, referring to those in power.
She was holding "smiley" balloons, adding that for many years that smile had disappeared from the faces of the local kids and has now returned.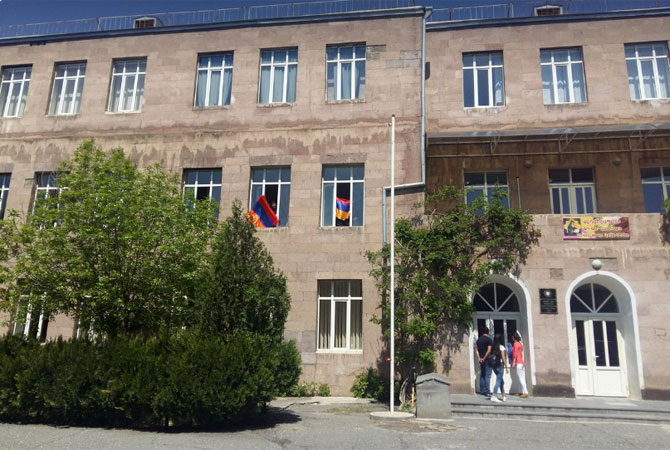 The number of pupils now on strike in Etchmiadzin is in the hundreds.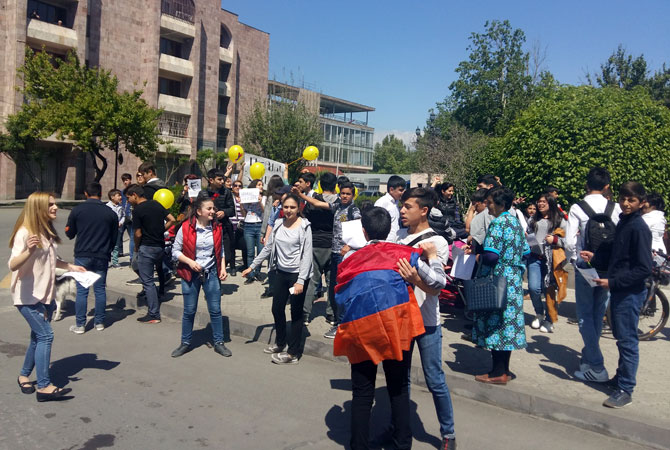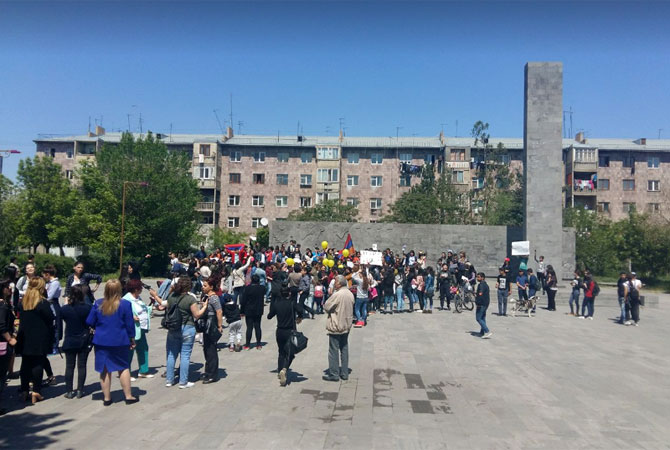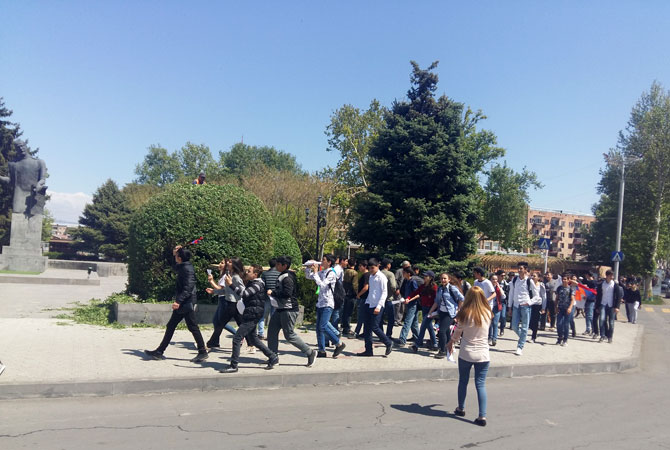 Note to Readers: Today is the eleventh day of protests in Armenia calling for the resignation of Serzh Sargsyan as prime minister and the transfer of power out of the hands of the ruling Republican Party of Armenia to the people. Yesterday, protest leader MP Nikol Pashinyan briefly met with Sargsyan, who balked at Pashinyan's demand that he resign. Sargsyan got up and left after three minutes. In a veiled threat, Sargsyan alluded to the unrest of March 1, during which ten people died. Sargsyan argued that Pashinyan had no right to speak in the name of the people. An hour later, Pashinyan was detained and subsequently arrested. Police also arrested Yelk Alliance MPs Ararat Mirzoyan and Sasun Mikayelyan.