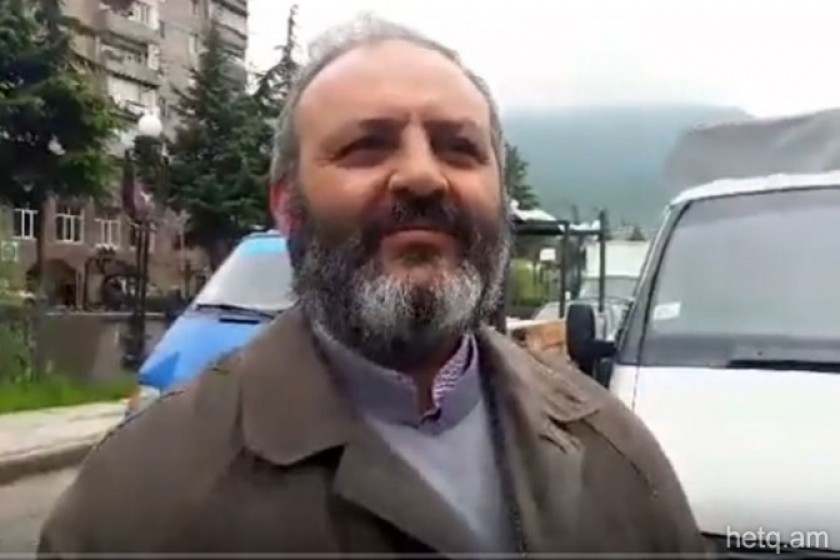 Tavoush: Armenian Church Primate Says Will of the People is Paramount
Bishop Bagrat Galstyan has remained side-by-side with anti-government protesters in Noyemberyan since this morning, even when they blocked the highway to the Georgian border.
Galstyan, Primate of the Tavoush Diocese of the Armenian Apostolic Church, has said that if the will of the people is regime change, that demand must be met.
Despite the huge traffic jam that has been created on the highway, a vital trade artery for Armenia, truck and car drivers are showing remarkable patience, each waiting their turn to pass.