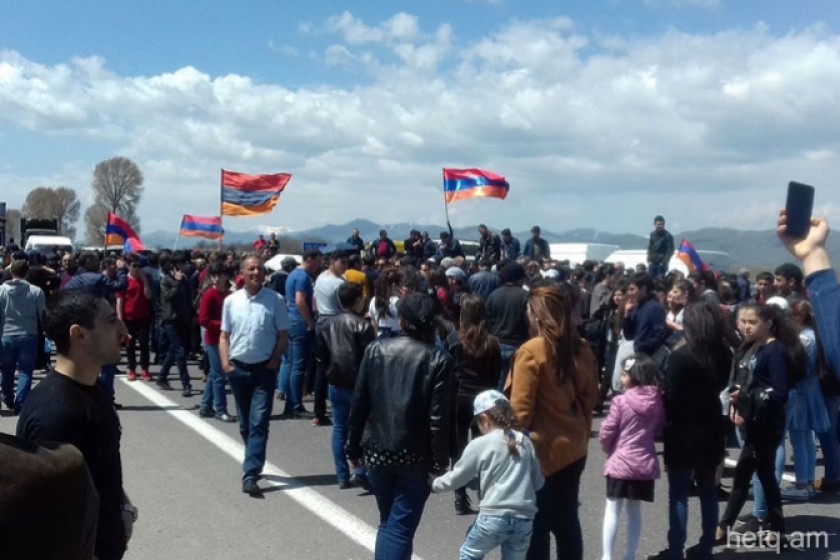 Sevan: Protesters Take to the Streets…Again
Anti-government protests resumed in Sevan today, a town in Armenia's Gegharkunik Province.
Dozens of young people and schoolchildren started their march from Sevan State College, marching through the streets and chanting "Nikol - Prime Minister" and "Free, independent Armenia".
Marchers called on other students to boycott classes and join them.
On April 23, Sevan residents closed the Sevan-Yerevan highway as a sign of protest.