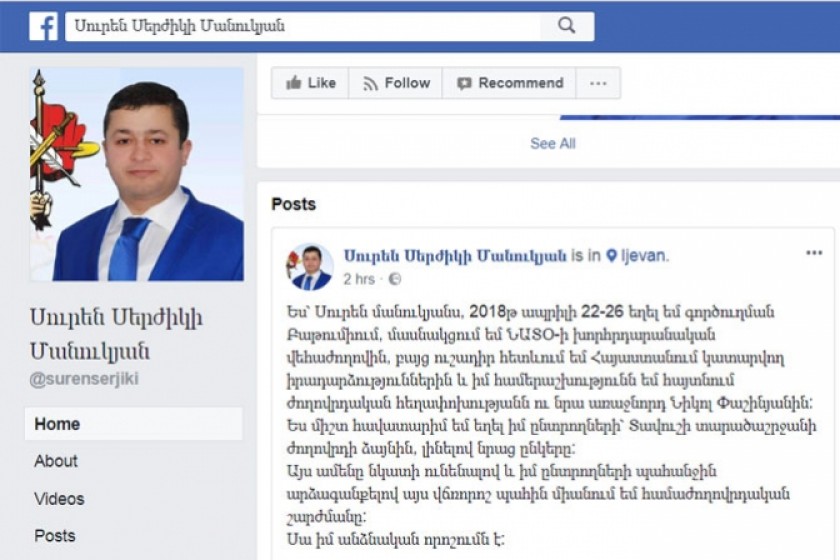 Armenia: ARF MP Joins Anti-Government Protests
ARF MP Suren Manugyan has broken ranks with his party and has joined the anti-government protests now taking place in Armenia.
A member of the ARF since 2003, Manukyan posted on his Facebook page that he's in Batumi for a NATO parliamentary summit at the moment but that he's been following developments in Armenia and supports the "popular revolution headed by Nikol Pashinyan".
Manukyan, elected a parliamentary deputy in April 2017 from the 13th district in Tavush Province, where several demonstrations are taking place today, writes "I have always remained faithful to my constituents and what the people of Tavush have to say. I am their friend."
The ARF is a junior coalition partner with the ruling Republican Party of Armenia and had endorsed the candidacy of Serzh Sargsyan for the post of prime minister. In the face of mounting street protests, Sargsyan resigned on April 23.