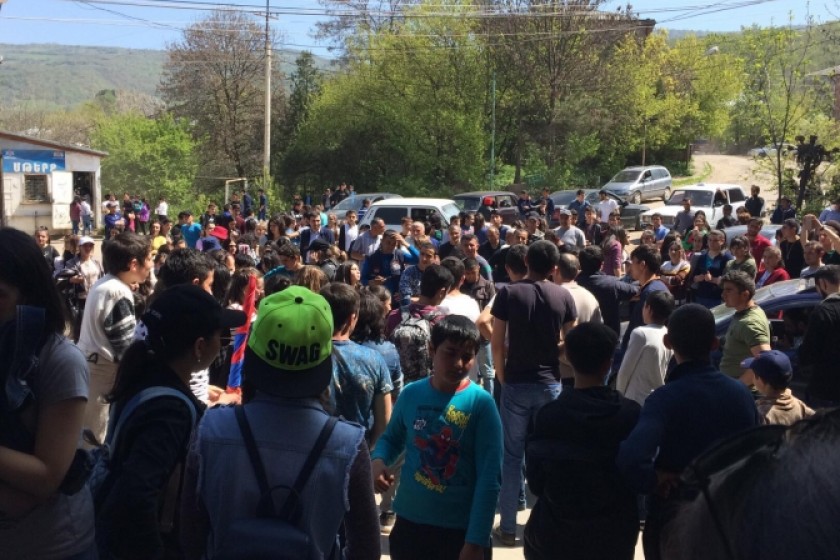 Berd: Hundreds Stage Anti-Government Protest
For the fourth day in a row, hundreds of people have gathered in the town of Berd, Tavush Province, to voice their disapproval of the current government.
Tzovinar Safaryan, from the nearby village of Aygedzor, told Hetq that pupils in several Tavush schools have been on strike for several days now in solidarity with anti-government protests in Yerevan. She says the youth are the backbone of the protests.
Safaryan says that representatives from some ten area villages are forming a joint council to keep protest momentum going.
She said that the police had detained some people when the protests started but that police have now adopted a hands-off approach.