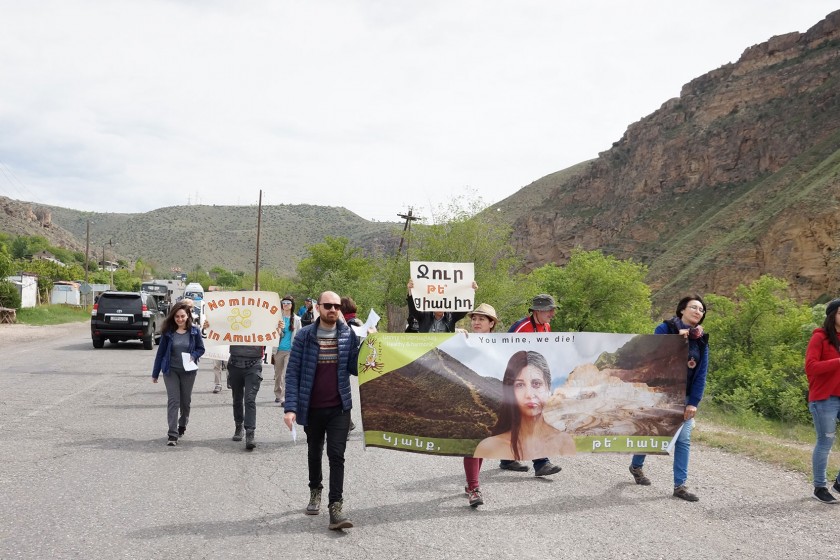 Environmentalists March on Amulsar; Inform Residents about the Risks Posed by the Mine
Armenian Environmental Front activists and concerned citizens marched on the site of the Amulsar Gold Mine situated 175 miles south of Yerevan on the border between the provinces of Vayots Dzor and Syunik.
They were there to oppose plans by Lydian International Ltd. to start production in the third quarter of this year. The activists also wanted to inform local residents about the health and environmetal risks posed by the mine, which is expected to produce 225,000 gold ounces annually over ten years.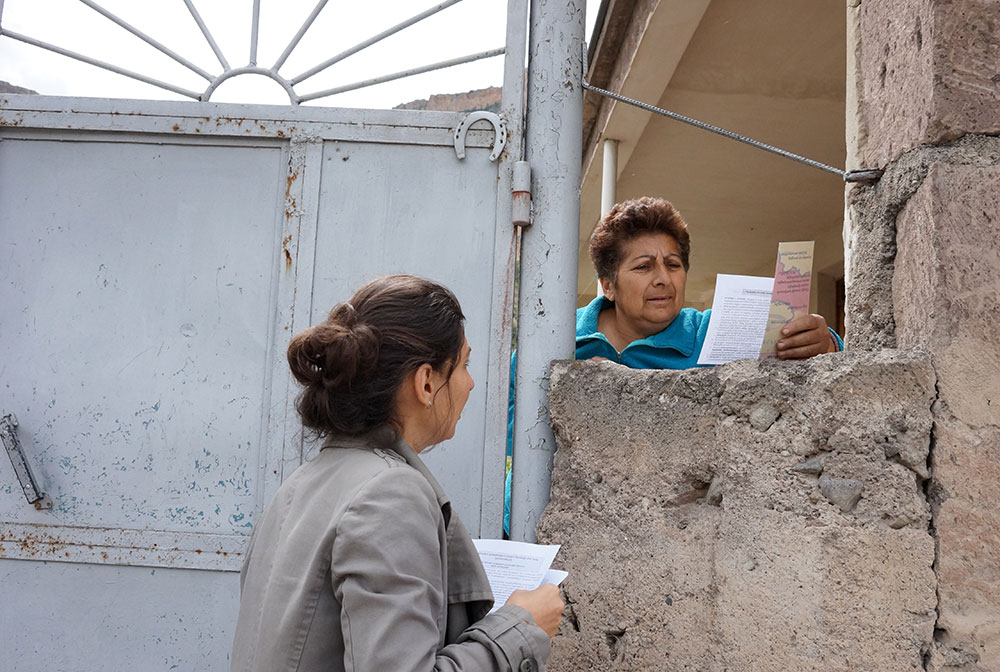 Armenian Environmental Front Coordinator Levon Galstyan said that the exploitation of Amulsar mine is a serious threat, since it would result in pollution and the loss of land and water, which would be fatal not only for Vayots Dzor and northern Syunik, but for all of Armenia and the wider region. Water pollution can last 200-300 years. To prevent this, mine operators have to spend much more money than the profit to be received from working the mine.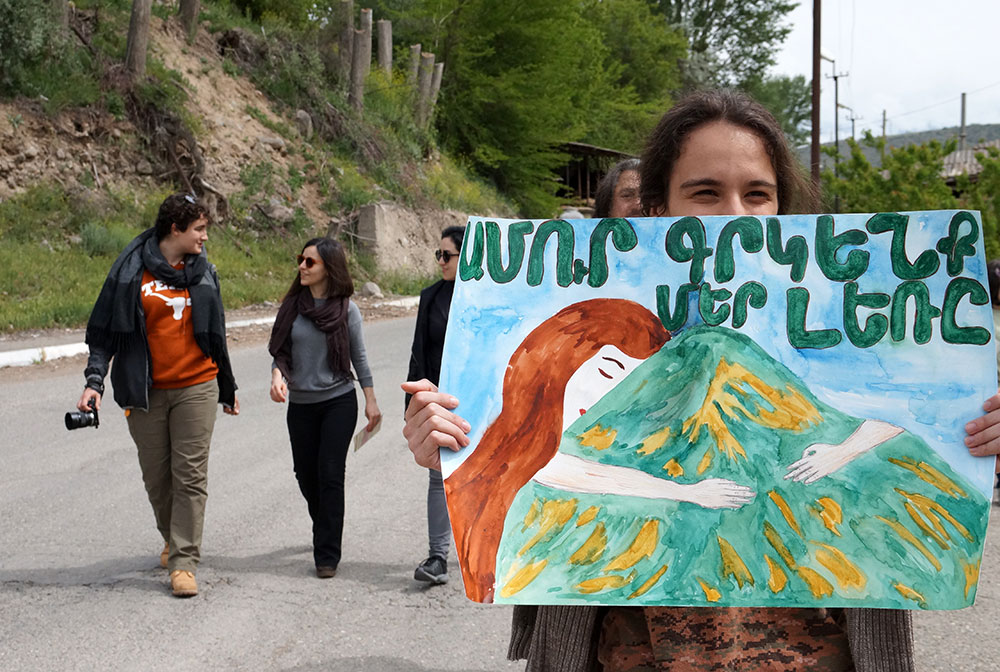 Activists seek to raise the awareness of local residents about the dangers of the gold-mining project and the ongoing resistance to prevent Amulsar from operating.