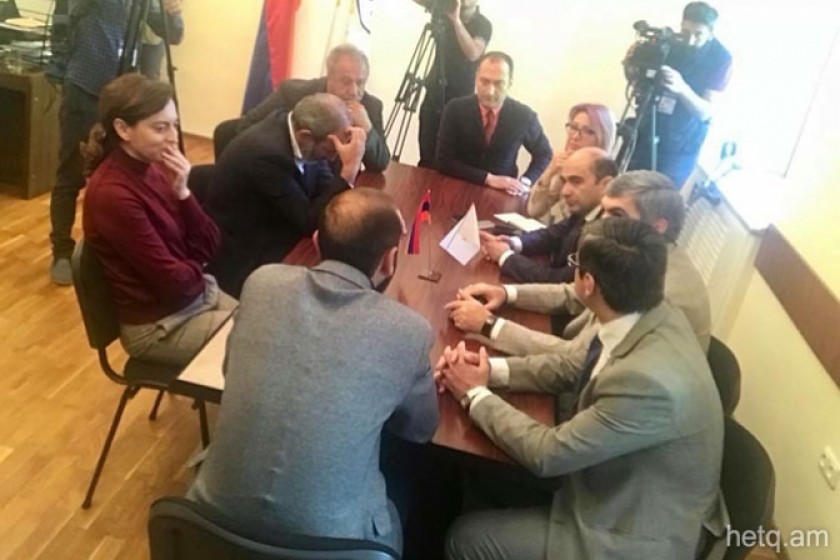 Pashinyan Meets Armenian Parliament Factions Today
During the rally yesterday evening, Opposition Leader, Head of Yelk faction Nikol Pashinyan announced that he was going to meet with NA factions today.
The day started with a meeting of Yelk faction. MP Ararat Mirzoyan announced that the faction had unanimously voted for the nomination of Nikol Pashinyan's candidacy as prime minister.