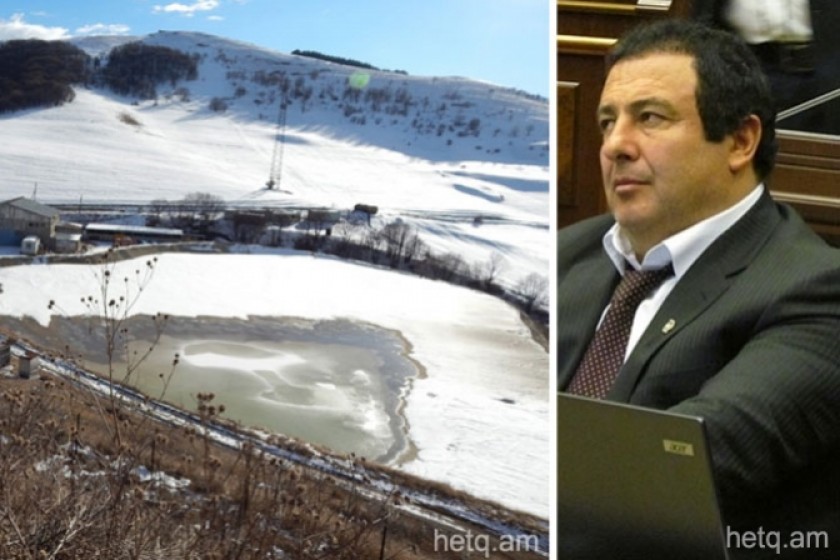 Tsarukyan's Company Wants to Double Production at Mghart Gold Mine and Open a New Tailings Dump
MP Gagik Tsarukyan's Multi Group LLC intends to expand production at the Mghart Gold Mine in Armenia's Lori Province.
The company, which has operated the mine since 2005, has presented a draft plan for 2018-2037. Public hearings on the expansion plans were first held in January this year. Second hearings are planned for May 4.
The gold extraction mine uses open-pit mining techniques. There's an enrichment plant with a capacity of 50,000 tons per year built next to the mine.
The draft foresees building a second open mine and a new tailings dump. The ore extraction is planned to be 100,000 tons per year. A new tailings dump will be constructed on the own fenced land area of ​​Multi Group.
The mine site, according to the company's draft, is forestless, with some oak trees in rocky areas on the western wing. Grass cover is fragmental.
There are no specially protected natural areas in the area and no recorded flora and fauna species registered in the Red Book of Armenia.