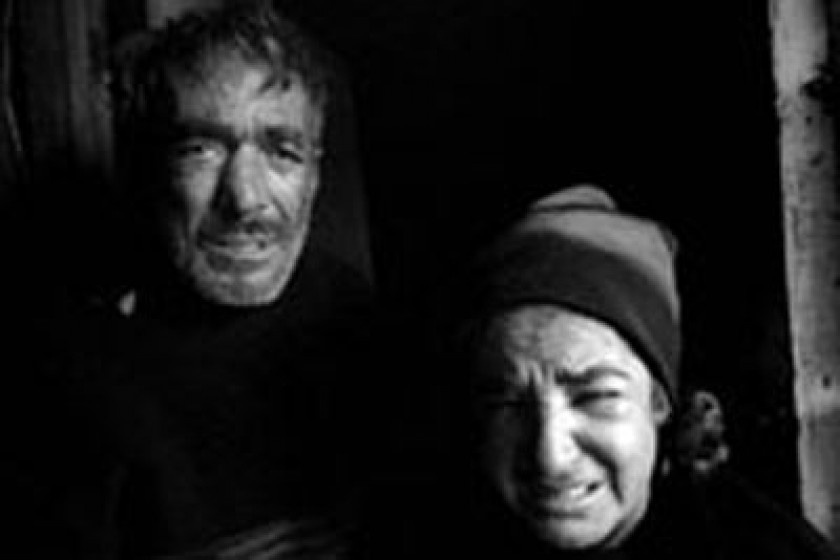 They don't even let us into the hospital
58-year-old Gagik Shahnazaryan has been living with his wife, 54-year-old Gayane Nersisyan, in an abandoned garage on the grounds of his old workplace for a month now. "I asked the owner to let us stay here for a while. He is a conscientious man, and allowed us to stay. Otherwise, we would freeze to death in the streets," Gagik said. In warmer weather, the streets are where they are used to sleeping.
"I sold my house in the village of Ayntap and bought one in Kalinino in the Tashir Marz. But we couldn't live there-we had no money for cattle, not even for a single cow. My son got sick and I had to sell the house to pay for his treatment. There were no jobs there. I came to Yerevan to find a job, but there aren't any here, either," Gagik explained.
"If only there was a house to stay in, we can't take it any more. I can't stand it. Every bone in my body aches," Gayane Nersisyan added.
Gagik's sick son lives in Tashir. "We can stay with him there, but we are jobless," Gagik said. "What can we do? How can we survive?"
They don't get any government allowances, and they are too young to be entitled to pensions. Gagik met Gayane after his first wife died. They were married eight years ago, and have been together ever since. Gayane is registered in Yerevan . She had an apartment but sold it because her son had committed a crime and she needed money to keep him out of jail. Now her son is in Russia and has forgotten his mother.
"Don't you see that my wife's eyes are swollen from the cold? But I can't take her to the doctor-I don't have the money." I asked if they had gone to anyone for help, and pointed out that they were entitled to allowances, to free medical treatment. "Who should I appeal to?" Gayane answered tearfully. "There is no state. They kick the poor and throw them into the gorge. They don't even let us into the hospital."
"If you think we're the only ones in this situation, go to Komaygi [a public park in central Yerevan ]," Gagik said as he bid us farewell. "There are people there sleeping under trees."
Photos by Onnik Krikorian