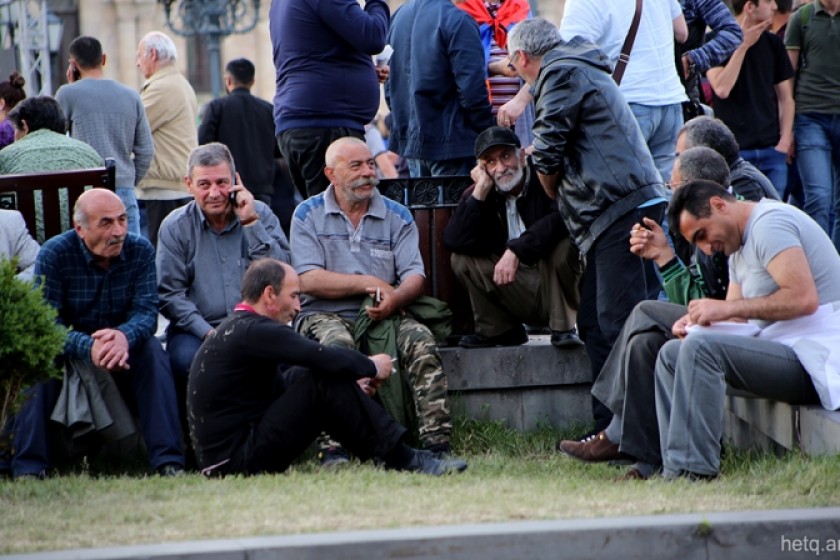 On-Line Yerevan; The City Follows Confirmation Hearing for Prime Minister
Today, all of Yerevan has gone on-line.
Everywhere you look, people are following the special session now taking place to elect the country's next prime minister.
They're gathered on street corners, in cafes, restaurants and shops, following MPs question Nikol Pashinyan, the only candidate in the running, on a host of domestic and foreign policy issues.
People are even following the confirmation hearing while riding on the city's buses.
If you found a typo you can notify us by selecting the text area and pressing CTRL+Enter